With innovation and growth at the forefront of Eagle Roofing Products' key objectives, it only made sense that the company take part in the Orlando, Florida 2018 Meritage reNEWable Living Home as an Alliance Sponsor. Designed with the end user in mind, this project will feature existing and proven state-of-the-art technologies in a more cost-effective manner, providing the homeowner cutting-edge features at a significantly reduced cost.
Among these advanced features is a modern-style Bel Air Dark Charcoal Eagle Roofing Products concrete tile roof. Not only is this roof environmentally friendly, durable enough to last the life of the structure and able to withstand the harshest of elements including wind gusts of up to 180mph, damage from hail stones up to 2" and is Class A fire resistant; it's also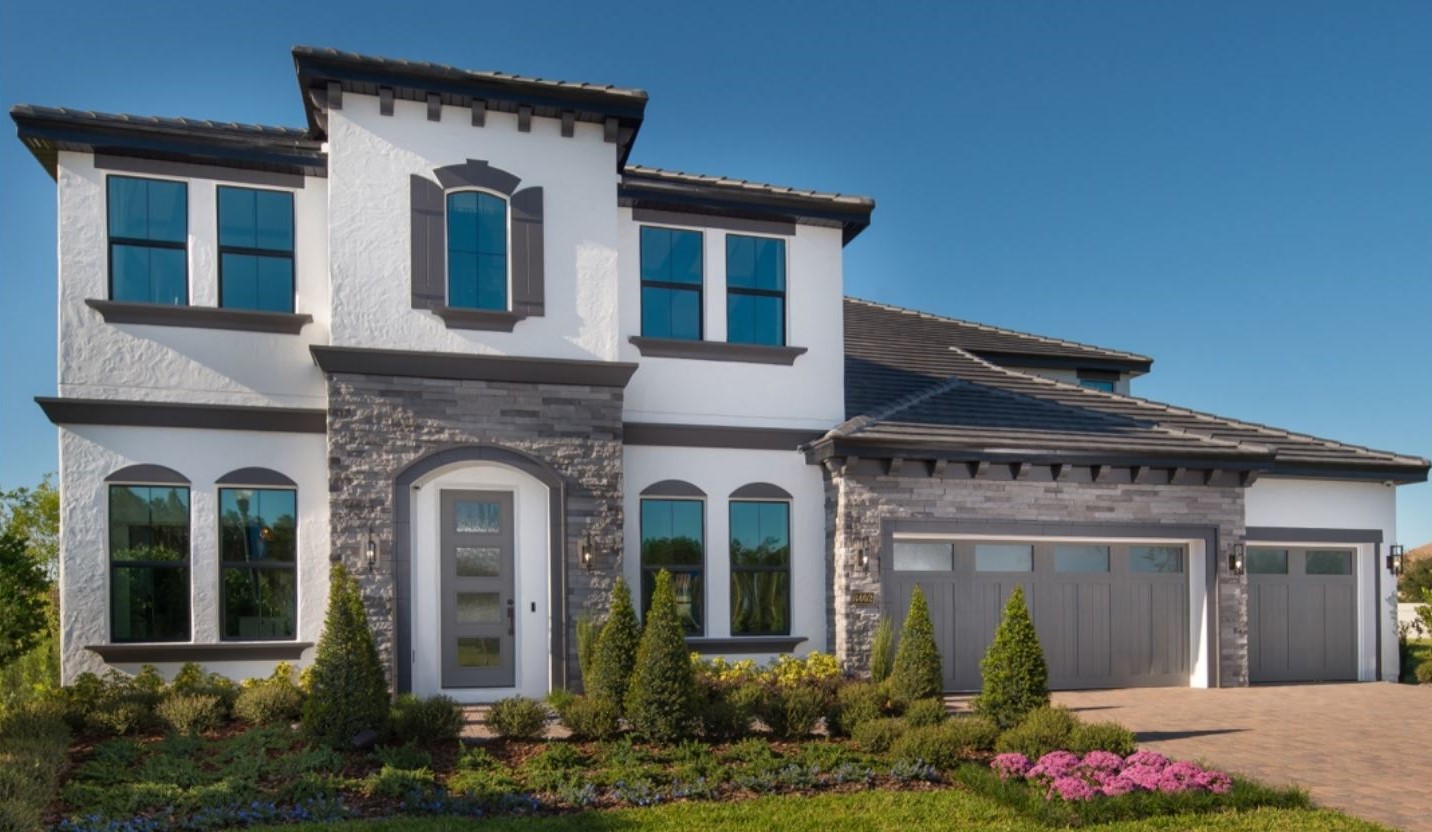 energy efficient. In fact, the tile roof possesses inherent reflective properties that allows it to reflect sunlight and, instead of absorbing heat and transferring it down from the roof deck into the structure, releases the heat resulting in greater energy efficiency and cost savings.
The collaboration and vision of the 5,188-square foot two-story home is attributed to American home builder Meritage Homes and Hanley Wood's BUILDER magazine. It was created to appeal to the growing demographic of the multigenerational buyer, allowing them to live more comfortably and at a lower cost. The home also features 7 bedrooms, 5.5 baths, 4 garages, as well as full living quarters and multiple private entrances to accommodate all generations of a family living under one roof. 
The 2018 Meritage reNEWable Living Home will be unveiled next week in conjunction with the 2018 National Association of Home Builders International Builders' Show® taking place in Orlando, Florida. To be one of the first to visit the reNEWable Living Home, RSVP today!
To find out more information regarding Eagle Roofing Products, the benefits of concrete roof tile, or our extensive concrete roof tile selection, visit www.eagleroofing.com.