Repairing or replacing a tile roof is a significant investment that has a big impact on the appearance, value and function of your home. Before you consider either, you should know that in some areas of the country in which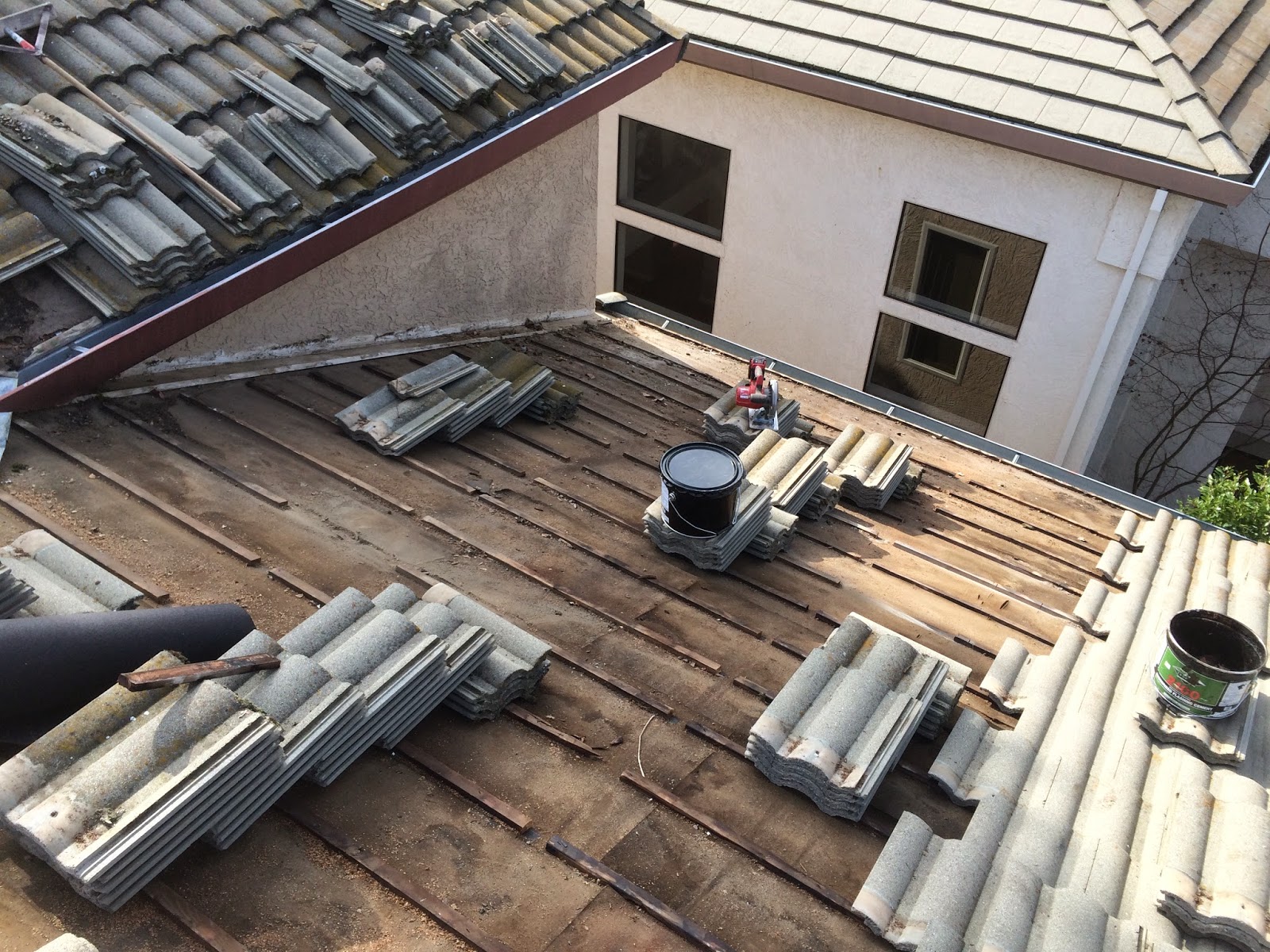 the prevailing building code at the time of original installation did not mandate full mechanical or adhesive attachment of roof tiles, the repurposing of existing tiles known as a "lift and re-lay" may be an option.
A lift and re-lay is about 20 percent less in cost than the alternative option; a complete tile roof replacement. It involves the careful removal and preservation of the existing roof tiles and typically includes the complete replacement of the underlayment and most flashings. While it does allow you to save on purchasing all new roof tiles, there are a few things to keep in mind that may make you want to consider an entire roof replacement instead:
If the original manufacturer of your tile roof is no longer in business, or if they have discontinued your current profile or color, it will be incredibly difficult to find tile from another manufacturer where the color matches and the old tiles interlock effectively with the new tiles.
If you have missing, chipped or damaged tiles in a certain part of your roof, a lift and re-lay could create a "patchy" look due to natural weathering and the inherent variations in sand and cement. This makes it impossible to match new tiles with old ones.
If the area where the damage occurred is visible from the ground and the number of tiles needing to be replaced is too much to hide, replacing all of the tile may be ideal to maintain curb appeal.
In the majority of cases, you will not be saving on labor costs. The amount of time and effort exerted to completely replace a tile roof versus lifting the old tile, moving it, replacing the underlayment and flashings, then re-installing the old tile is virtually identical. 
When removing old tile that is in good condition, the nail holes may get stressed when prying it up causing hairline cracks in the tile itself, which will have to be replaced. In addition, if the roofer stacks the old tile on top of the roof, instead of offloading it to the ground, it can overload that section of the roof and cause stress to the overall structure of the home.
You will not receive a new tile warranty like you would with a brand-new, updated concrete tile roof.
While there are many variables that come into play when determining your roof's replacement method, the decision will be dependent upon the amount of broken tile and the condition of the underlying roof components. Ultimately, this decision will be made by your certified and bonded roofing contractor after they have performed a thorough evaluation of your existing roof. It is recommended that you receive several quotes from experienced, professional tile roofers before selecting the right one to help you decide if a complete roof replacement is necessary.
To find a certified tile roofing professional near you, visit the Tile Roofing Institute. For more information on concrete roof tile, contact your local Eagle Account Representative or visit our website at www.eagleroofing.com.