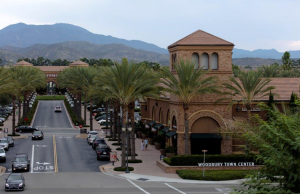 If you're hoping to make a lasting first impression with your next commercial project, look no further than concrete roof tile! An ideal alternative to other roofing products on the market, such as asphalt shingles, an Eagle concrete tile roof is the perfect centerpiece for shopping malls, entertainment facilities, places of worship and more due to the unsurpassed curb appeal, durability traits and energy efficiency benefits.
Curb Appeal
The exterior of any property should draw one's eye and strike conversation. While commercial buildings generally have low-sloped or entirely flat roofs, many of these structures are being updated from 'bland' to a more contemporary feel. As they gain popularity, architects and builders are opting for steeper pitches to pair with concrete roof tile as that tends to be more visually pleasing – elevating the overall aesthetic of a community, while maintaining a roof that lasts 20-40 years longer than traditional roofing materials. Between multiple profiles and a plethora of colorway options, Eagle's collection of products will aid in finding the perfect match for your desired architectural design.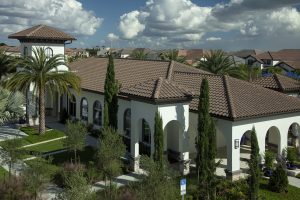 Durability
Considered the finest and most resilient all-weather roofing product, concrete roof tiles guarantee protection against the elements. While commercial buildings tend to be grandiose in size, they are no more 'at risk' than residential properties. Tested to the highest of industry standards, a properly installed Eagle tile roof will withstand the harshest of elements such as rain, snow, high wind and scorching heat while remaining aesthetically beautiful and bringing building owners peace of mind.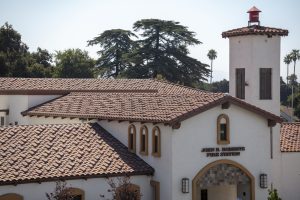 Energy Efficiency
Another added advantage to using concrete roof tiles is their inherent energy efficiency traits. Eagle tiles have a high thermal mass, which allows them to absorb and repel more sunlight while keeping the inside of the structure cool, resulting in lower cooling and heating costs and comfortable guests. Not only will you save money with your utility bills but you will create a cozy space for all, while promoting energy responsible roofing.
The options are endless when it comes to concrete roof tile and commercial buildings. To learn more about why Eagle is the ideal choice for your next reroof or new construction project, visit our website at eagleroofing.com or contact your local Eagle Account Representative!