If you're in the market for a new roof and are considering one of Eagle Roofing Products' flat concrete roof tiles, you may have noticed there are quite a few options to choose from. Whether you're looking to reroof an existing structure or build a new house or development, Eagle concrete roof tile is the ideal choice thanks to its beautiful curb appeal, superior durability and high energy efficiency.
Eagle offers five different flat profiles (varies by region), and even though they are all breathtaking, there are two that really stand out. Complementing what is trending right now, these chosen roof tiles can promote a modern look to classic structures and rejuvenate the look of a dated roof and exterior.
Bel Air is a sleek and svelte profile that oozes elegance with the simplicity of its design. This tile has a flat, smooth surface and clean lines allowing for the greatest versatility as it can be paired with a variety of architectural styles. Choosing Bel Air will allow you to go heavier with other exterior elements such as pavers or stonework or complement a modest yet exquisite facade.
Displayed below in the color 4595 Dark Charcoal, this concrete roof accentuates the character of this California home by adding richness with its deep charcoal hues with black streaks.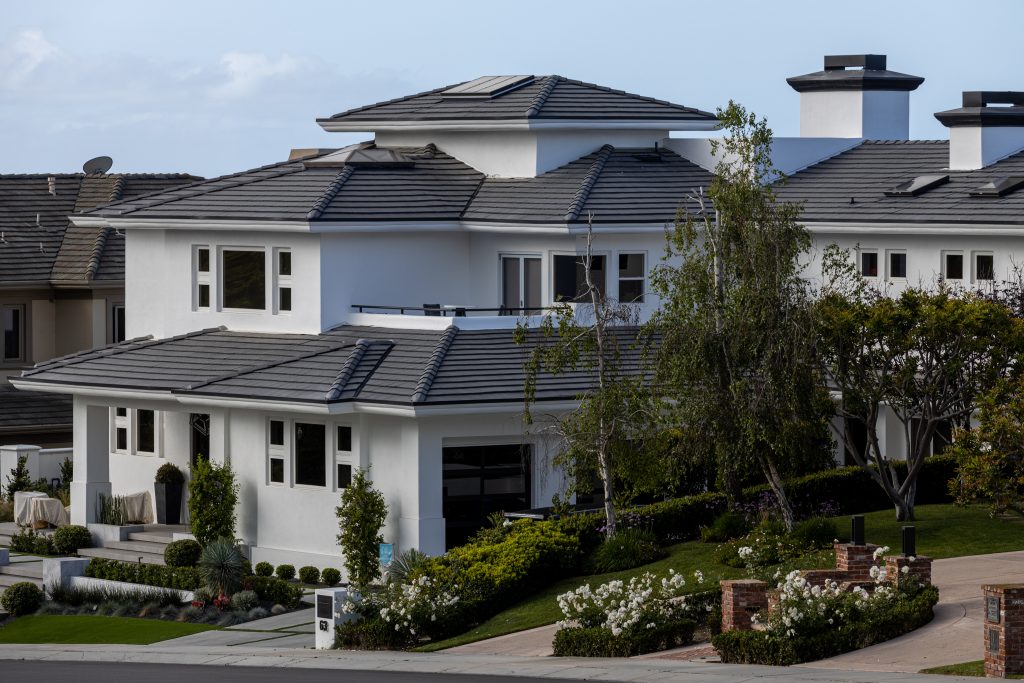 Eagle's Tapered Slate is also a perfect choice for an enhanced modern look. This profile emulates natural slate but at a lower price and lighter weight. Its gorgeous smooth texture, beveled sides and chamfered edges add intensity to your structure. In addition, the attractive shades that it is offered in are guaranteed to captivate the eye of anyone looking at your home.
Shown in 49655 Mount Dora Blend, the versatility of this color creates harmony with this home's darker exterior accents and elevates its roofscape to a more detailed expression of architectural art.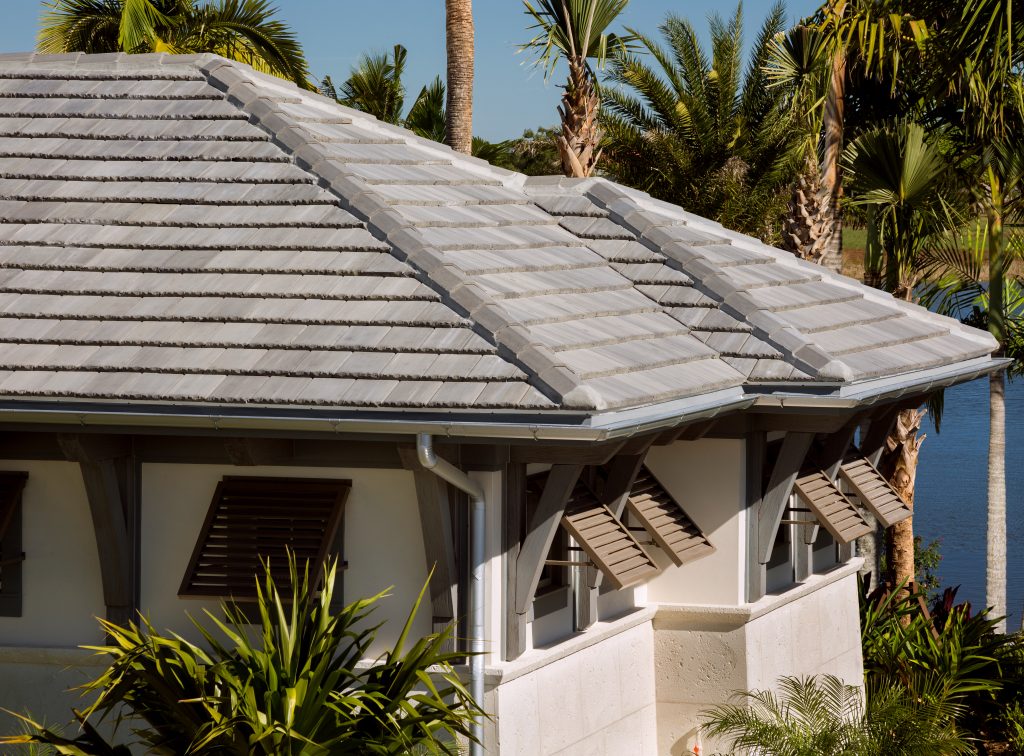 If you are unsure which profile is right for your roofing needs, contact your local Eagle Account Representative.
*49655 Mount Dora Blend in Tapered Slate will no longer be available for the Eastern US after November 30, 2022.