June 2022 Color of the Month

Cocoa Range
Introducing Cocoa Range, a warm and inviting neutral that has been a longtime favorite of our clientele. This concrete roof tile is a gorgeous range of dark browns inspired by the finest chocolate. Its well-rounded richness gives way to becoming a homeowner's dream roofscape as it easily complements any architectural style and scenery.
Our color of the month is available in our most popular profiles: Capistrano, Malibu, and Bel Air. This selection makes it easier for you to choose the right tile finish for your residential or commercial project, which will further enhance the features and overall façade of your structure for maximum curb appeal.
If you are trying to decide between a traditional terracotta scheme or modern charcoal, why not give Cocoa Range a try? It is the perfect compromise between classic and contemporary.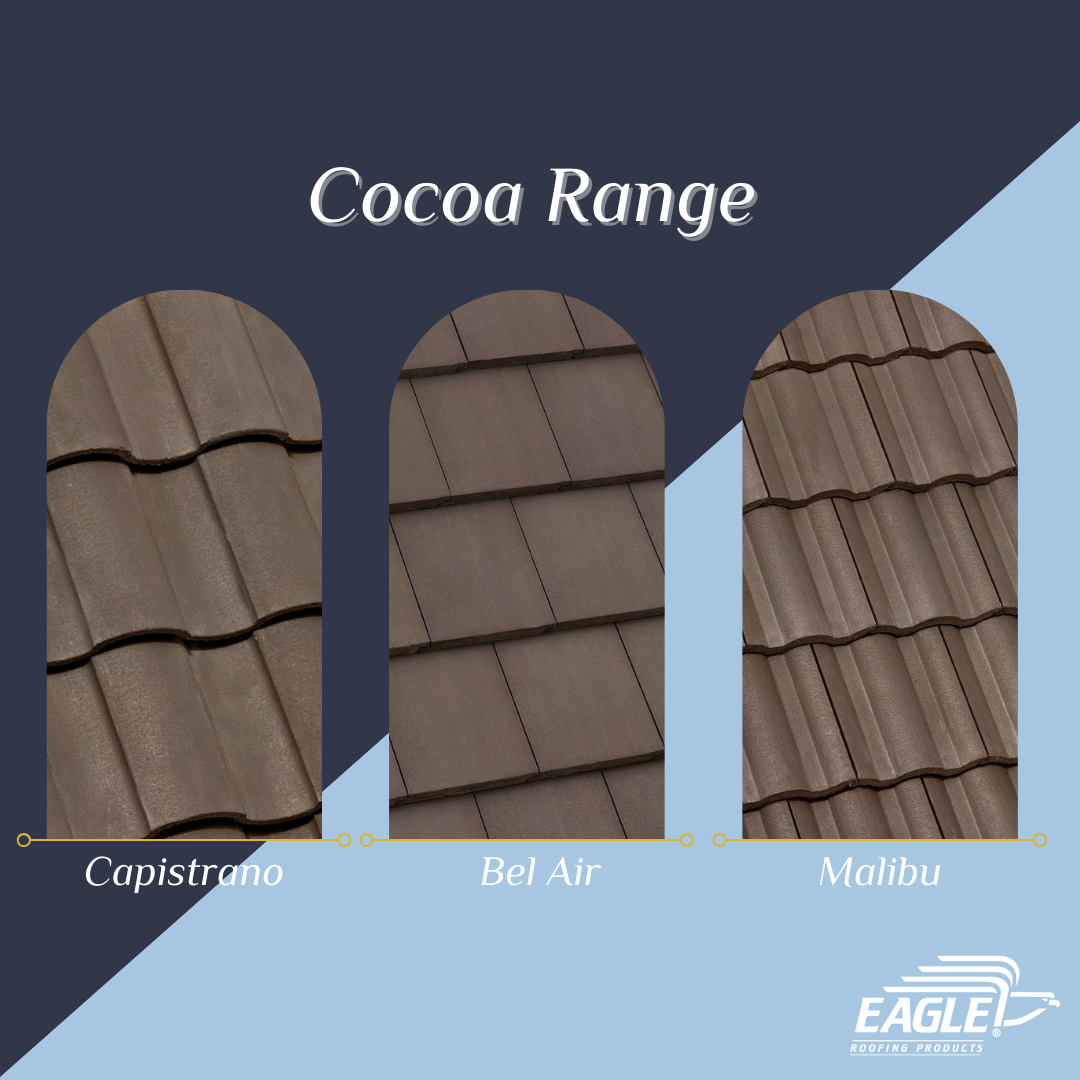 Design Trends and Versatility
Without a doubt, muted neutrals have become more and more popular in the past couple of years, and 2022 is not the exception. Whether you have a modern or traditional structure, a dark black, gray or brown roof can provide a seamless, cohesive look to your chosen color scheme.
This is why Cocoa Range is so impressive as its versatility can complement many shades from cool to warm. Go classic by pairing it with a crisp white and light blue palette for an airy and open feel, or go darker with burgundy and gold hues for a moody finish.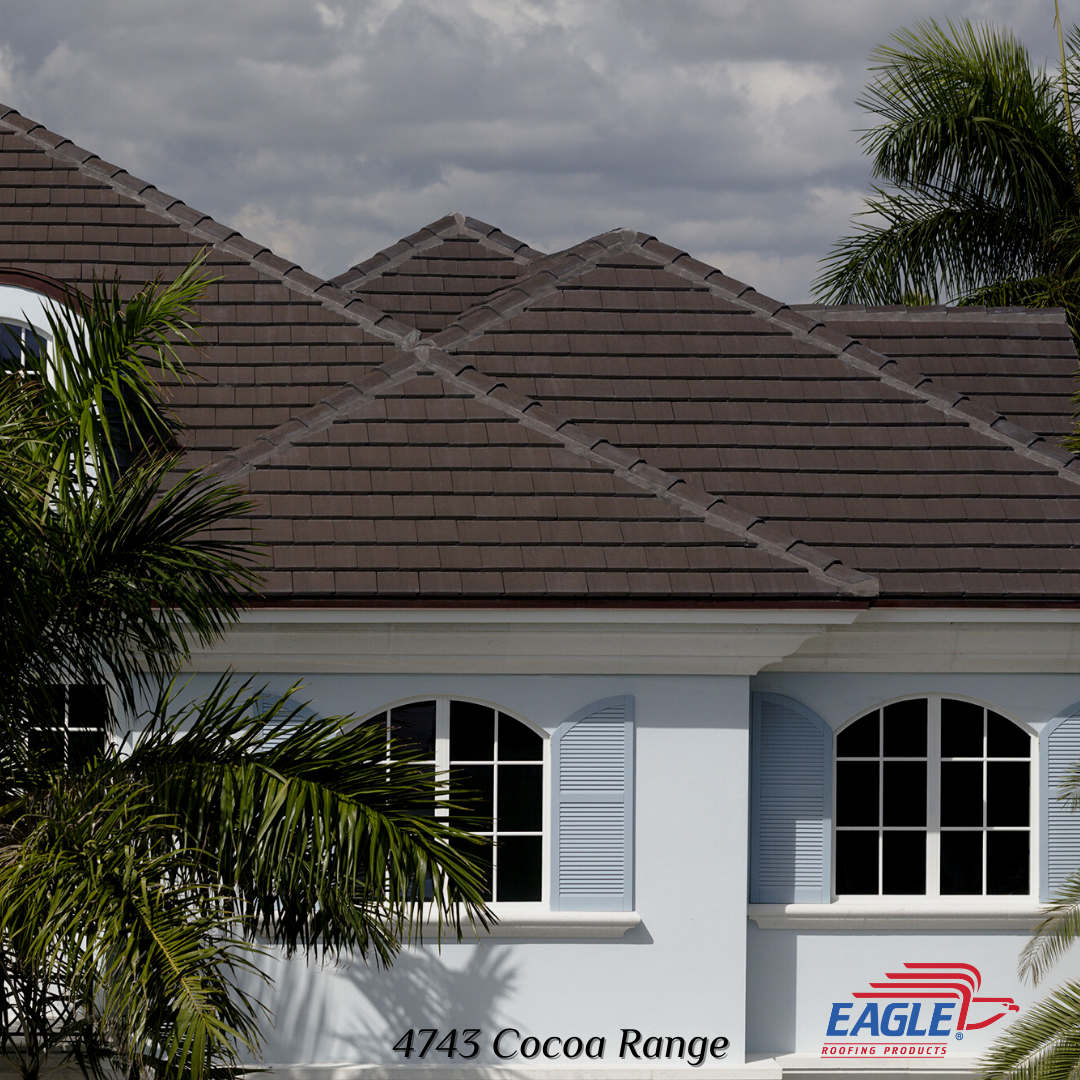 Cocoa Range in our Capistrano profile is ideal to modernize a Spanish or Mediterranean home, yet it is classic enough to remain timeless and not overpower the rest of the house. On the other hand, using our flat profile Bel Air will accentuate the roofline, windows and doors as its simplistic shape and symmetrical lines provide a greater sense of spaciousness and volume.
Color Exploration
As mentioned, Cocoa Range complements a wide variety of pigments and finishes, but there are always design elements to take into consideration when choosing a color scheme for your exterior. While many ambition a trendy curb appeal, be careful that your selections won't be outdated within a few years. An option that endures are timeless neutrals, and on the fashion side of things, blue falls into that category for its ability to be paired with almost any color.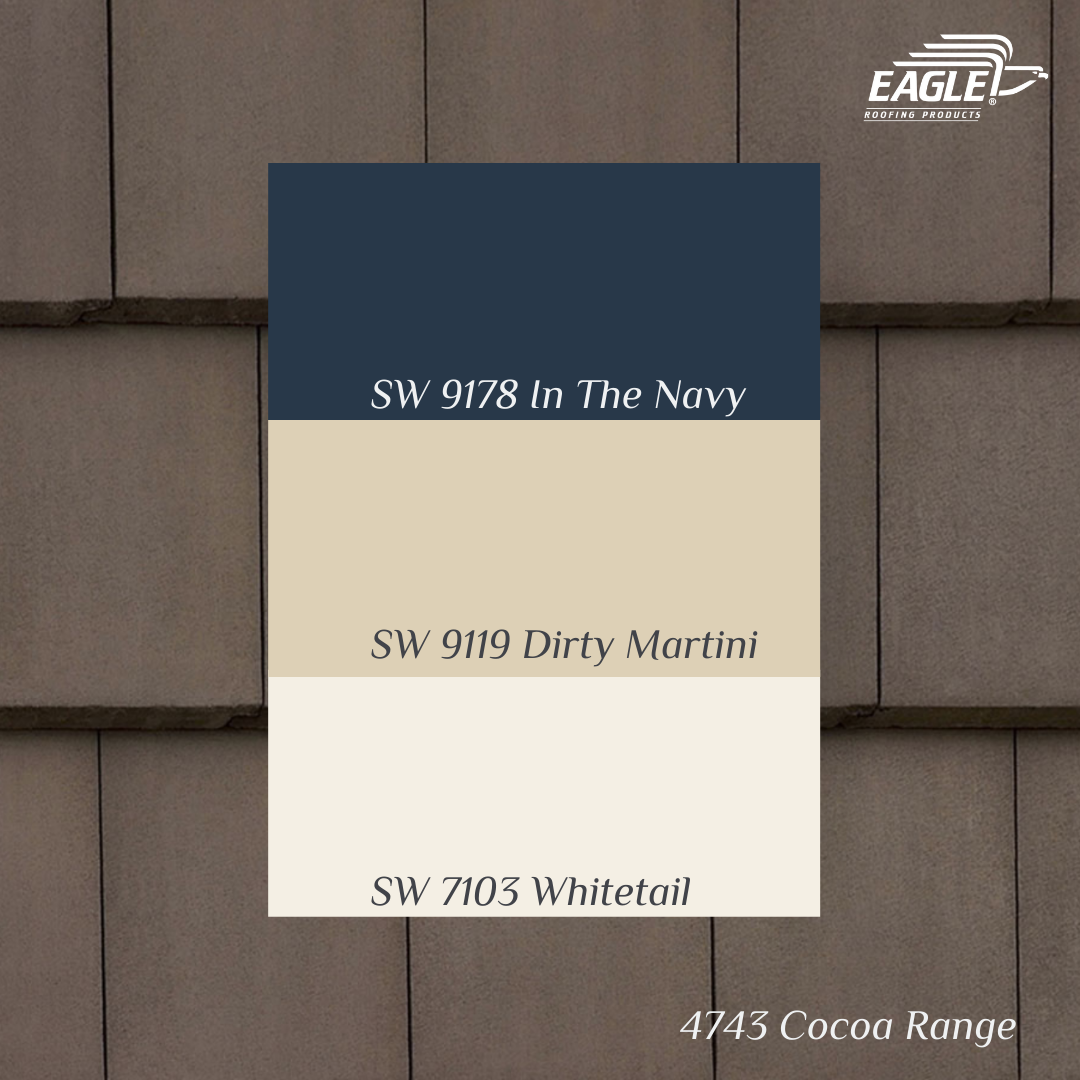 Going with that mindset, left of this text is a perfect example of how navy unifies. White and blue is classic Americana, and together they evoke a calming effect according to color psychology. Pure white is not always the best choice, especially if your home receives a lot of sunshine during the day. Going for an off-white with warm undertones for your base like Sherwin-Williams 7103 Whitetail will give brightness without blinding your neighbors. A muted shade of tan for the trim such as Sherwin-Williams 9119 Dirty Martini is a winner for this pairing. Lastly, Sherwin-Williams 9178 In The Navy is a beautiful, deep hue, reminiscent of the summer night skies, that is ideal to create contrast and add dimension to the structure.
Your home is an architectural piece worth celebrating, and what better way to do so than by choosing opulent shades of red to complement the warmness of Cocoa Range? Red is historically associated with royalty, passion, and power so Sherwin-Williams 7588 Show Stopper for the front door and other details adds energy and liveliness, while Sherwin-Williams 7592 Sommelier for the trim adds robustness. To tie it all together, Sherwin-Williams 9111 Antler Velvet is the perfect transition shade for the overall building counteracting the two bold colors for a harmonious exterior.
There are countless ways to pair this beautiful concrete roof tile. No matter which profile or color scheme you go with, Cocoa Range always delivers!
To request a free sample of Cocoa Range or to learn more about our products, contact your local Eagle Account Representative or nearest Design Center!
More Exterior Style Inspiration