Add A Touch of Elegance to Your Roof Design with Staggered Installation
A staggered installation, achieved when using flat concrete roof tiles, is a great way to enhance any home's exterior and curb appeal. While a natural fit for "Old World" architectural styles like French Country, English Cottage, or Tudor, a staggered installation can breathe new life into homes of many varied styles.
The installation of a staggered exposure begins at the second course of the tile, as shown in the image below, to create a unique pattern. The stagger of tile, adds striking dimension to your roof and provides a stunning look that is sure to set your home apart from the rest.
If you're interested in adding depth and texture to your residential project, consult with your professional roofing contractor. It is imperative to discuss this alternative installation prior to ordering the concrete roof tile to ensure the proper planning, layout, and waste amount is calculated.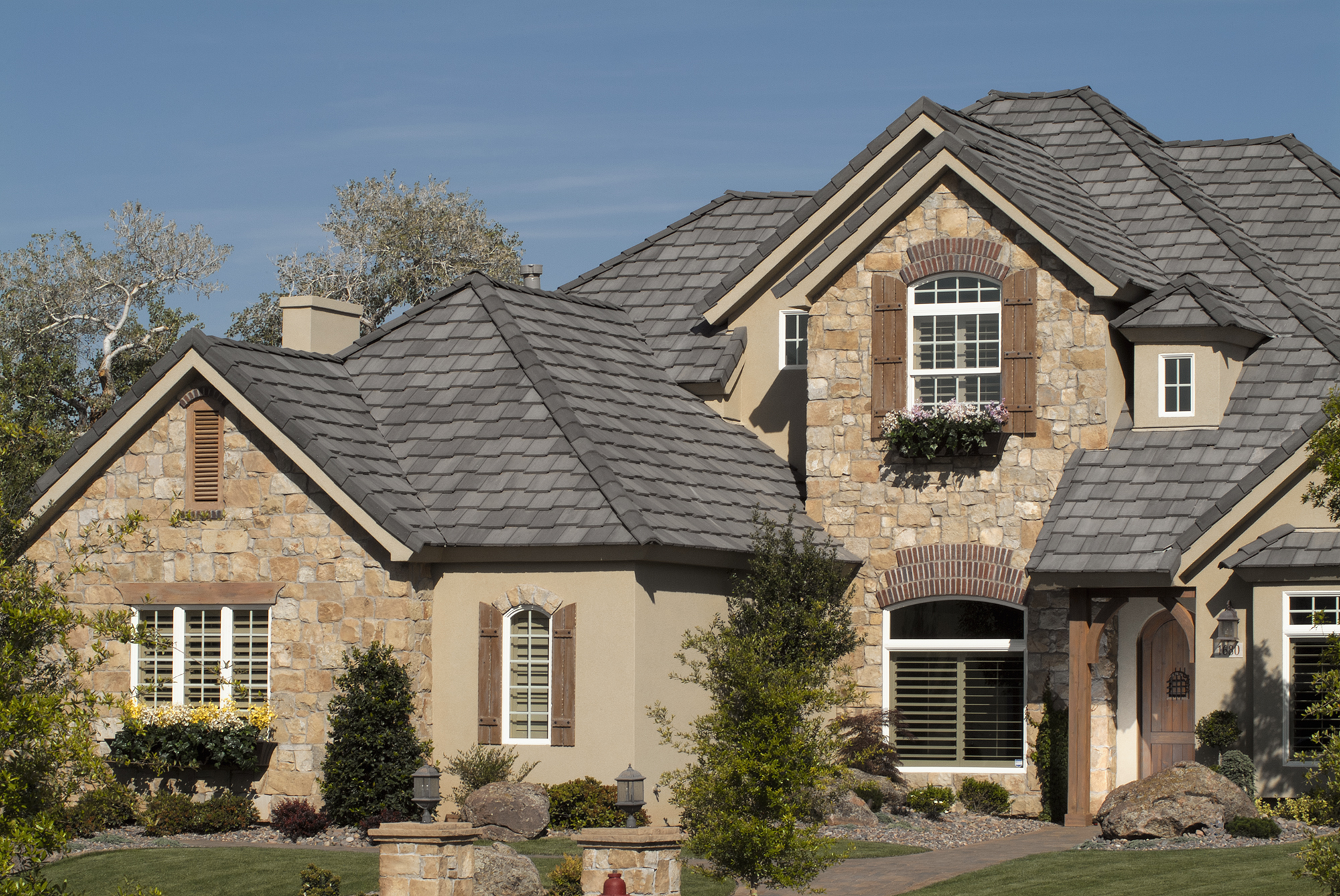 For information on how to properly install a staggered concrete tile roof, download the flyer below.
Download