Decorating your exterior with colorful lights, faux icicles and reindeer is certainly a great way to get into the holiday spirit. Before you begin decking the halls, take a look at these tips to ensure you're doing so safely and without damaging your roof. 
Precheck. Prior to heading up to the roof, check that all decorations and lights are functioning properly. Plug in your lights while on the ground and change out any bulbs that don't appear to be working. 
Buddy up. It's always a good idea to have someone help when setting up the decorations for your home. Not only does it save time, but it's also safer. Your helper can hold the ladder, carry and pass off items, and also be available in case there's an emergency.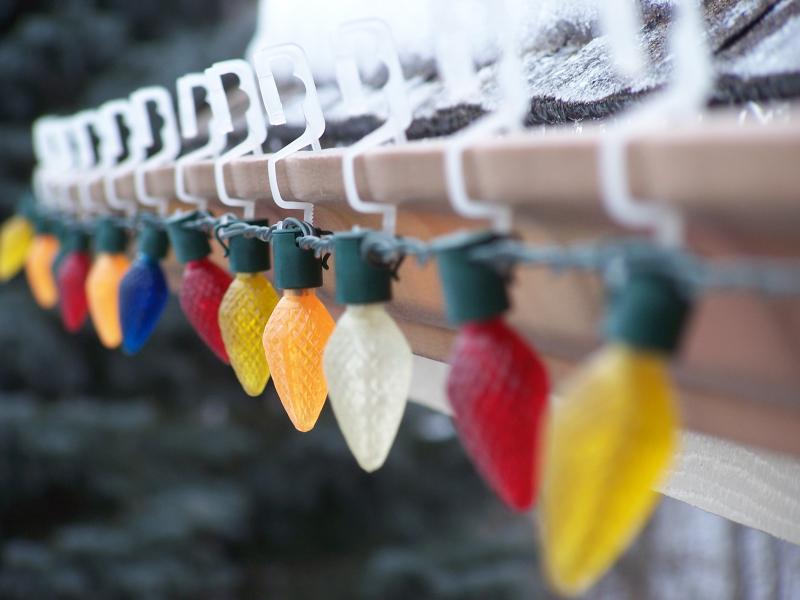 Safety first. Make sure your ladder is sturdy and extends a minimum of three feet above the roofline. It should be positioned firmly on level, solid ground.
Fasten properly. Refrain from using nails, staples and screws when hanging or securing holiday décor to roof tiles as this can allow unwanted moisture and other elements into the roof decking system. Instead, use temporary options, such as plastic clips, that can be attached to the tiles or gutters for a secure setup and easy removal.
Inspect. Keep an eye out for loose or broken roof tiles while you're up there. If you happen to notice any issues, contact a licensed and bonded roofing contractor to perform a more thorough inspection and/or repair professionally.
Be patient. Although taking down the decorations isn't as fun as putting them up and can be quite time consuming, it's important to take them down carefully. Ripping them down, hastily grabbing or pulling at them will only result in damage to your gutters and tiles. Take your time and remove each clip individually.
May your holiday season be merry, and most importantly, safe this year! For additional tile roof maintenance tips, visit https://eagleroofing.eagl.staging.findsomewinmore.com/glossary, or contact your local Eagle Account Representative.