Have you ever wondered what types of questions people "Ask a TRI Expert"? This series, brought to you by the Tile Roofing Institute, allows anyone to ask anything about tile roofing installation, maintenance, etc. The Tile Roofing Institute (TRI) is a non-profit association of producers and associates of concrete and clay tile and is considered one of the leading experts in the industry. Here's a recent question from a home inspector, and the response from TRI President and Technical Director, Rick Olson.
Below are two questions from an attorney regarding fastening and underlayment guidelines outlined in the 2015 Concrete & Clay Roof Tile Installation Manual. TRI President and Technical Director Rick Olson responded.
Question #1:
"Do the guidelines in Tables 1A and 1B regarding 'Attachment Type of Fasteners' that call for ¾ penetration apply to the underlayment?"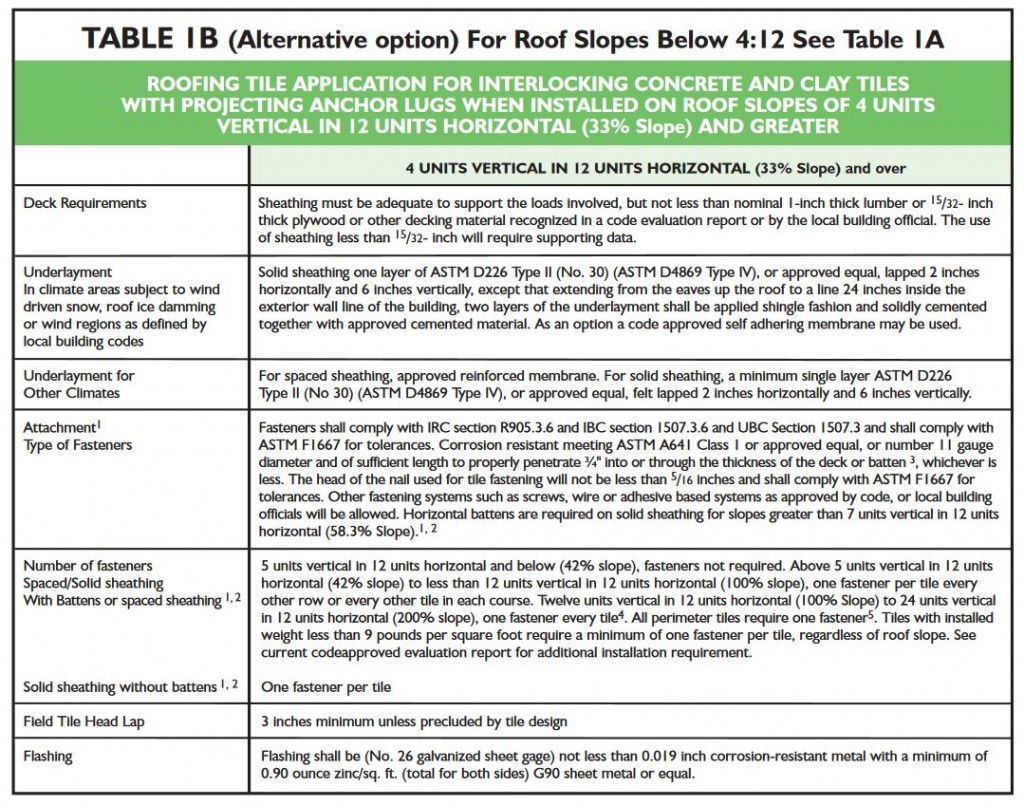 Response:
Table 1A and 1B come from the code requirements (these were verbatim the older UBC code tables 15D-2 and 15D-3). Our table 1A is for all tiles. Table 1B is for tiles that have projecting anchor lugs and are installed on roof pitches of 4:12 and greater. Table 1B is the majority of tile installations. The section dealing with fasteners is used for the fastening of the tiles, not the underlayment
Question #2:
"What does the ¾ penetration guideline refer to?"
Response:
The statement in the code of "¾ inches into or through the thickness of the sheathing or batten whichever is less" is to allow the tile fastener to have the maximum withdrawal resistance. Once a fastener has penetrated ¾ inches there is no greater resistance for being more.
*Disclaimer: These guidelines do not pertain to tile installation in Florida. Please refer to the FRSA/TRI Florida High Wind Tile Installation Manual for Florida-specific instructions.
For more information on the Tile Roofing Institute or to "Ask a TRI Expert", click here: http://tileroofing.org/resources/ask-expert/