Bird Stop/Eave Closure
Known as either a bird stop, eave closure or eave riser, this component of a tile roof is a code approved 26 gauge Galvanized or Aluminum metal that prevents intrusion under the tile by birds or other wildlife. It also provides proper rise for the eave course, or first row of tile, and is used to close the convex opening below the eave course of all profile tiles, such as Eagle's Capistrano, Malibu or Flat profiles.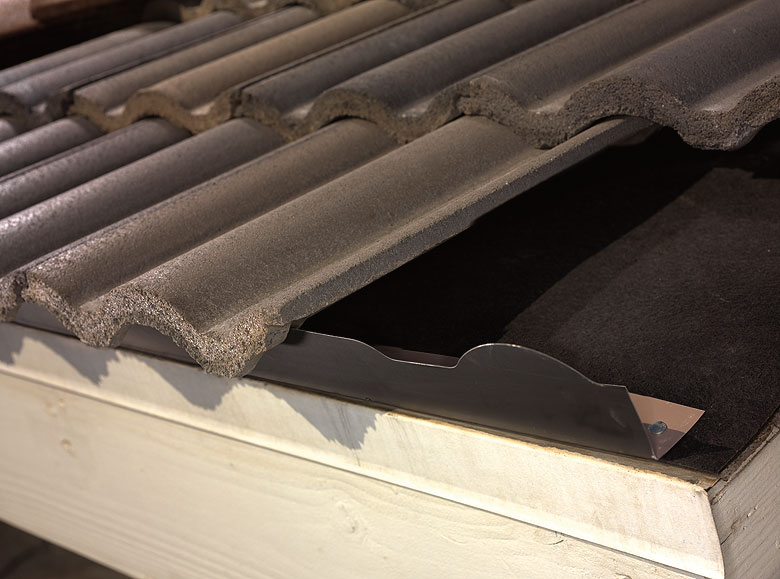 Consumers can choose from a standard eave metal or one with ventilated weep holes, which are small holes throughout the strip of metal. This feature helps promote air flow below the tile and allows for proper drainage.
Eagle offers eave closures in both galvanized and aluminum options in a variety of colors. The options available vary by region.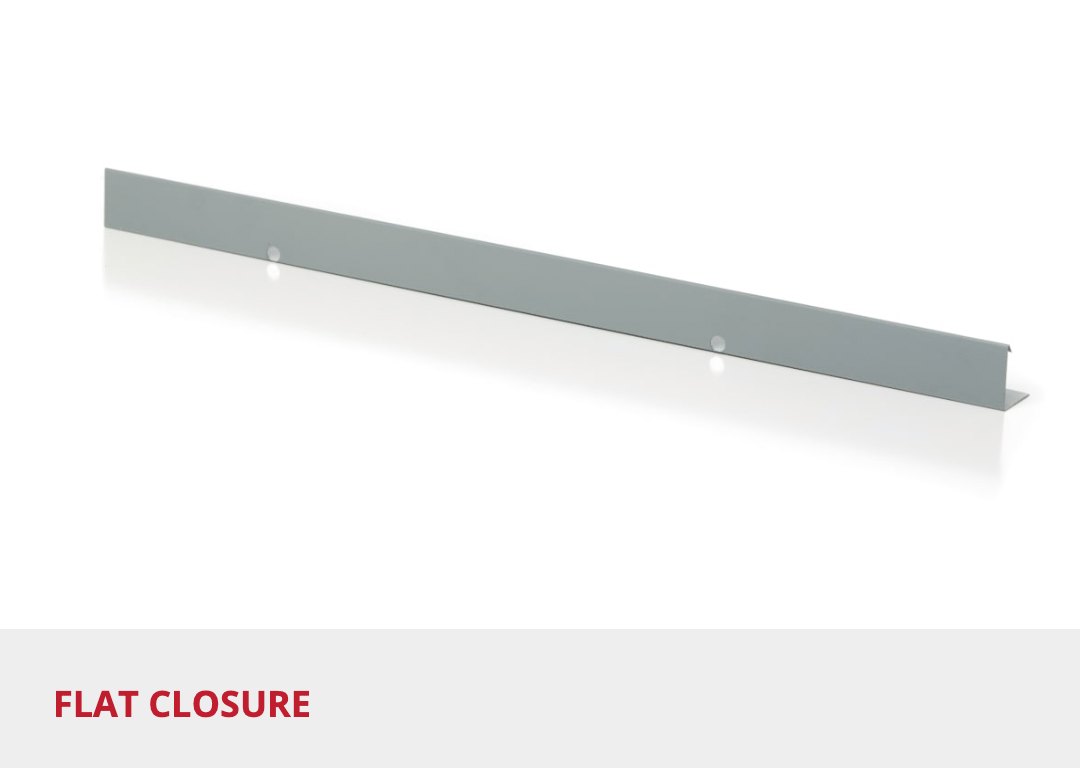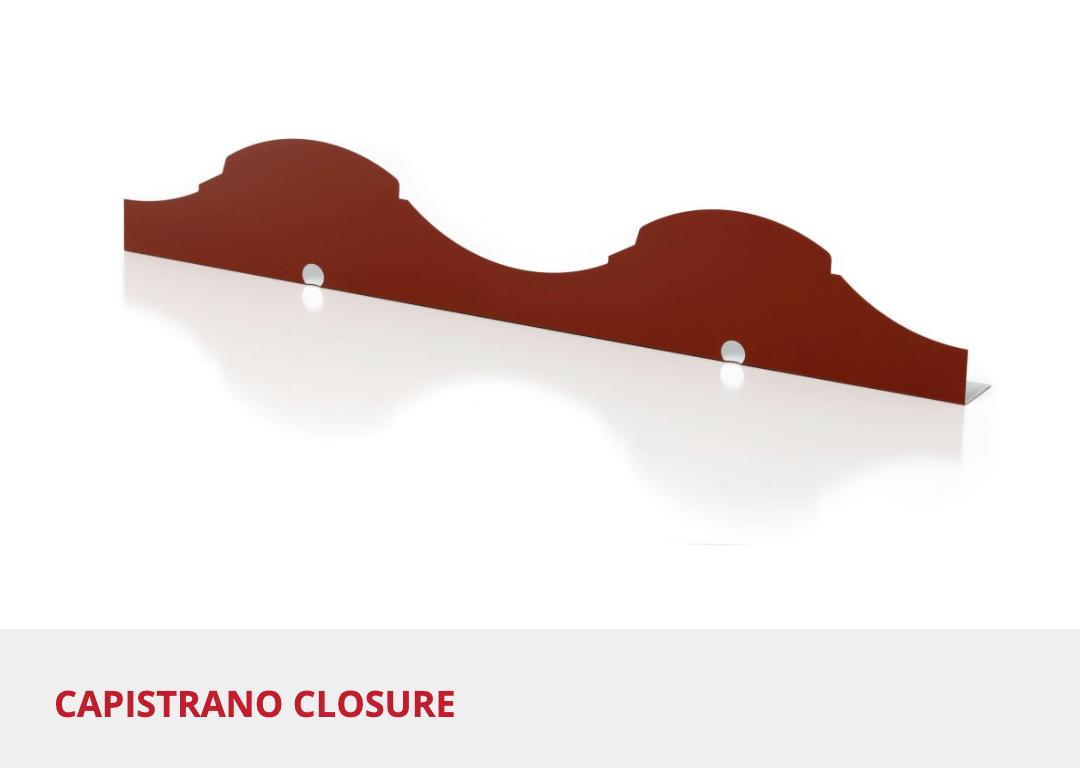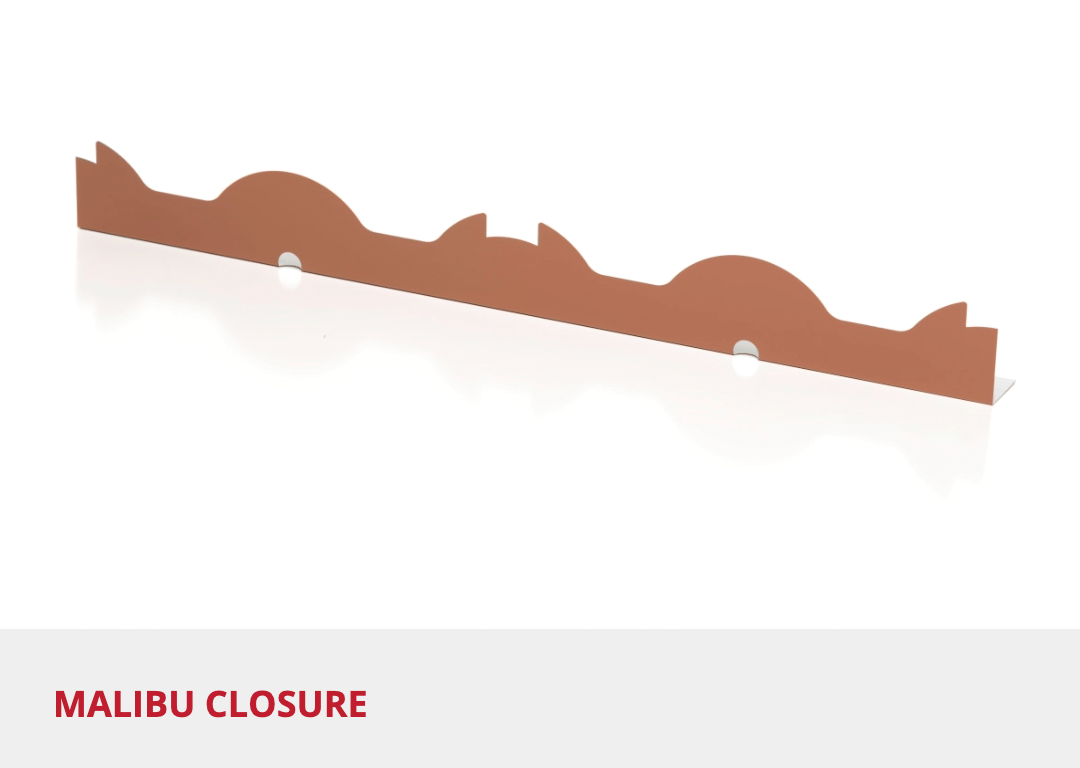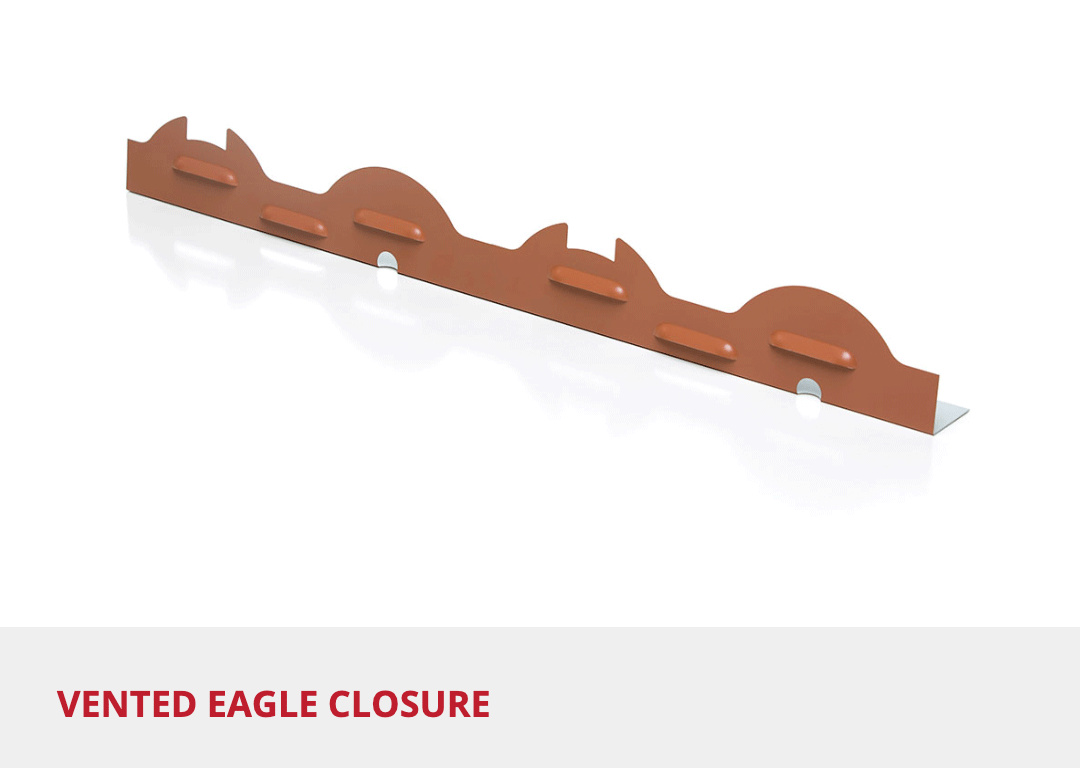 Bird Stop/Eave Closures shown ABOVE are from one manufacturer only and are an example of what can be provided. Please note that East Coast products vary from West Coast products, and come from different manufacturers. In addition, closures may be available in the colors shown below, which are an approximation.
Color availability varies by region and may not be offered.
White
Gray
Black
Red
Tan
Brown
Terracotta
For more information on Bird Stop/Eave Closures, contact your local Eagle Account Representative.
Contact Us
Warranty for bird stop/eave closures comes directly from the manufacturer and not from Eagle Roofing Products.