Recognizing the Disparities Between Wood Shake and Concrete Roof Tile
When the time comes to select a new roofing material for your next reroof project or new build, it is necessary to recognize the differences between various products on the market. Two upgraded solutions to consider are concrete roof tile and wood shake. To ensure you are picking the best possible roofing product for your building, Eagle Roofing Products has a comparison chart below to see how wood shake roofs measure up against the more durable, colorful and energy efficient product: concrete roof tiles.
Concrete Roof Tile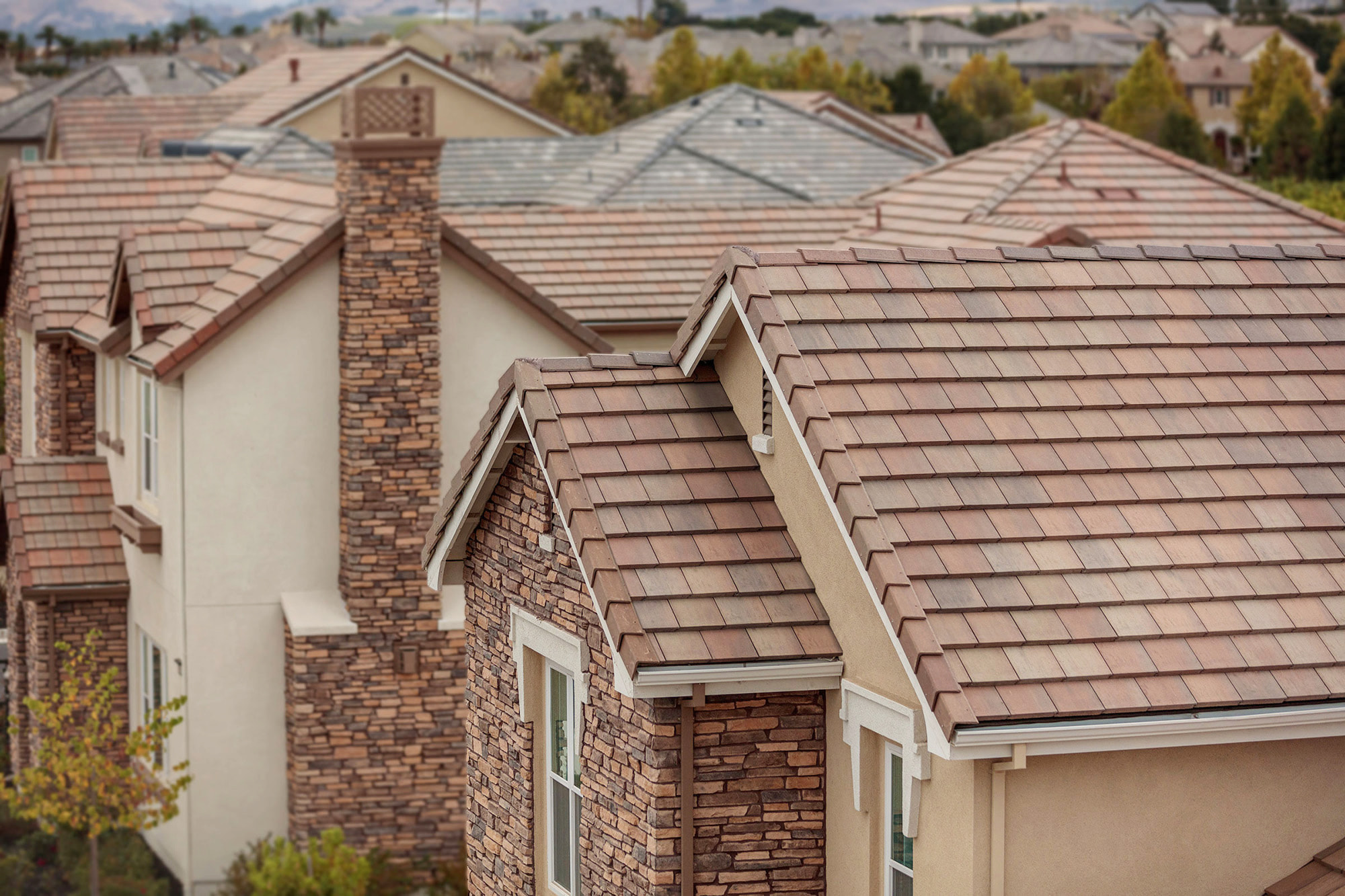 Offering an extensive assortment of stunning colorways and attractive profiles, Eagle Roofing Products concrete roof tiles provide up to 75 years or more of longevity, encompasses class-leading durability and has superior energy efficiency traits, thus creating the perfect balance of functionality and appeal.
Concrete roof tiles are a green product manufactured using all-natural, nontoxic materials, those being sand, cement, water, and oxide
Concrete tiles are 100% recyclable
Lasts the life of the structure; only needing to be replaced once every 75 years or so
Concrete tiles are an inherently energy efficient product. They are naturally reflective and its high thermal mass enables them to absorb and store heat during the day and slowly release it at night; helping reduce cooling and heating costs throughout the year


Concrete roof tiles can withstand extreme weather events

Class A Fire Resistant
Withstand sustained wind speeds of up to 180mph
Class 3 and Class 4 Hail/Impact Resistant
Freeze-Thaw Rated (excluding slurry/color bonded tiles)

Eagle Roofing Products offers the best warranty in the industry. This Lifetime Transferrable Limited Product Warranty covers structural integrity and specific manufacturing defects of the individual tiles at no cost
Concrete roof tiles are aesthetically versatile

Available in three profiles – high, medium and low. Each profile is suited to beautifully complement a variety of architectural styles
Surface texture and color can emulate traditional roofing materials, such as clay, slate and wood shake. At Eagle, it's at no additional cost
Rich pigments produce a wide array of ranges and blends to choose from

While rare, should a concrete roof tile break, you can easily switch out the broken piece with a new one
Wood Shake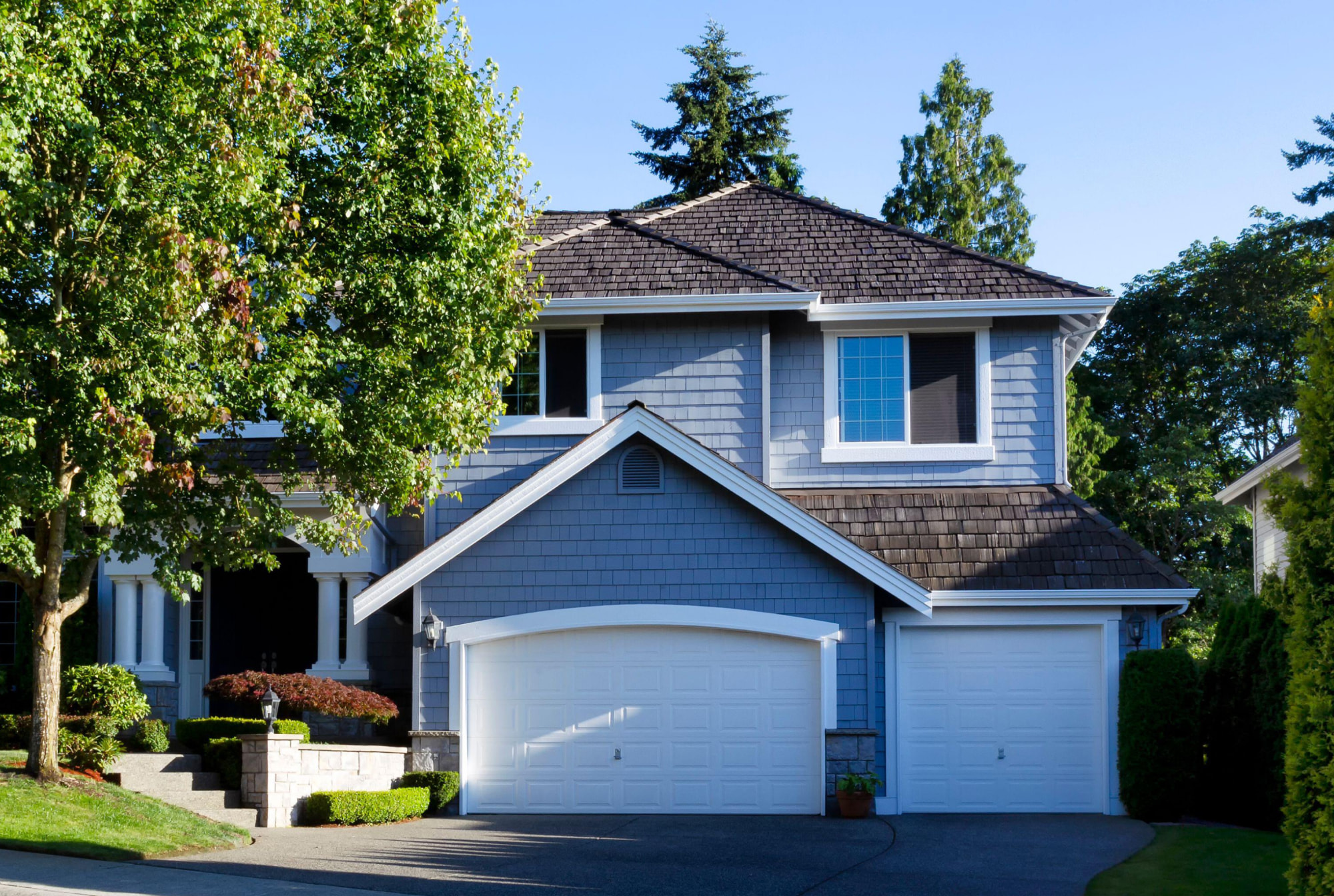 Wood shake roofs can be an enticing roofing option for homeowners looking for a unique and rustic weathered appearance. However while beautiful, it is important to review some of the Pros & Cons of owning a wood shake roof as they do have notable drawbacks to keep in mind.
Wood shake roofs are a green product manufactured using all-natural materials

Availability of the sourced wood is dependent upon maintained forests

Wood shake roofs are 100% recyclable
Wood shake roofs last just 20-30 years before needing to be replaced
Wood shake roofs are inherently energy efficient as they naturally add insulation to your home
Wood shake roofs are prone to rotting and  molding which can degrade the durability as well as quality of the roofscape
Some wood shake products attract insects looking for a home such as wasps and other wood loving insects.
Wood shake roofs can withstand extreme weather to a certain extent

Not Class A Fire Resistant: not recommended for homes in and near wild-fire prone areas
When installed correctly, certain wood shake roofs can withstand wind speeds of 170mph to 245mph
Class 4 Hail/Impact Resistant
Freeze-Thaw Resistant

Warranties vary by manufacturer, but in the event of inclement weather, aesthetic damage to the roofscape is not covered under warranty
Wood shake roofs are limited aesthetically and it comes at a price

Available in a couple of styles– texture design is similar to one another
Can be cut to shape or stained at a higher price point
The intrinsic material of wood shake roofing limits the range of hues available to predominantly solid colors

Wood shake roofs are more expensive and cost more to install compared to concrete roof tile
Wood shake roofs require regular maintenance and expense.

To make it fire-resistant and meet fire codes, after-market fire retardants are available to purchase. In addition, it will be necessary to reapply fire-resistant chemicals every 2 years.
There is a possibility that you will have to pay more for your homeowner's insurance because the roof is more hazardous than other roofing materials.
The roof deck will also need to be inspected often for pest intrusions.
Shakes can crack and deteriorate over time causing leaks.
To protect from rot, warping and algae, frequent applications of certain treatments and/or coatings will be necessary throughout the life of the roof.
After careful consideration of the aforementioned roofing materials, it is important to see samples and discuss the options with a licensed and bonded roofing professional before deciding what material is the best product for your home or commercial building.