Have you ever wondered what types of questions people "Ask a TRI Expert"? This series, brought to you by the Tile Roofing Institute, allows anyone to ask anything about tile roofing installation, maintenance, etc. The Tile Roofing Institute (TRI) is a non-profit association of producers and associates of concrete and clay tile and is considered one of the leading experts in the industry.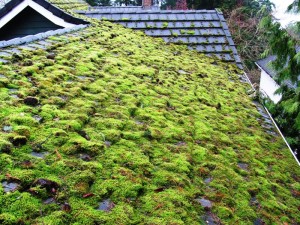 Most Roofing Contractors are well aware that one of the most common inquiries from customers is how to clean a tile roof. Here at Eagle Roofing Products, we always suggest contacting a certified professional to make sure the job is done safely and properly and refer to the Tile Roofing Institute's maintenance guidelines.
Below is a recent question submitted to TRI's "Ask the Expert" form and the response from TRI President and Technical Director, Rick Olson.
Question: 
"Can chlorine be used in conjunction with pressure washers to clean mold/algae from roof tiles?"
Response:
The cleaning of tiles with pressure washers is a common practice as regular roof maintenance. Since roofs are slippery when wet, the work should be performed by a qualified roofing professional. We recommend professionals do not use a pressure setting above 1300 psi to avoid damaging the surface of the tile. While the use of diluted chlorine can be used to help remove the final algae that might be present, plain water can be just as effective in clearing unwanted growth.
Any dirt, algae or moss that may grow on the surface of the roof tiles are not affecting the condition of the tiles or their ability to protect the structure. It is more an aesthetic issue that customers may wish to remove. While HOA's or other governing entities may require regular cleanings, they are not necessary to maintain the integrity of the product.