You did it. Out of all of the roofing materials available in the marketplace, you decided to go with a product that is beautiful, sustainable and will last the life of your structure. You chose concrete roof tile. However, the decisions don't end there. Selecting your new concrete tile roof can seem like a daunting task, especially when Eagle Roofing Products has 10 profiles and over 150 colors available to choose from. That is why we've selected a few of Eagle's most popular profiles and identified several architectural styles that complement each.
Bel Air
Beauty is truly in the simplicity of the design when it comes to Eagle's Bel Air concrete roof tile. This profile features a flat, smooth surface, providing clean lines and versatility that can be paired with a variety of architectural types. Recent trends show homeowners combining this tile with more of a Transitional or Modern style home, like the one shown here. Selecting this profile grants a classic, timeless design adding stark definition.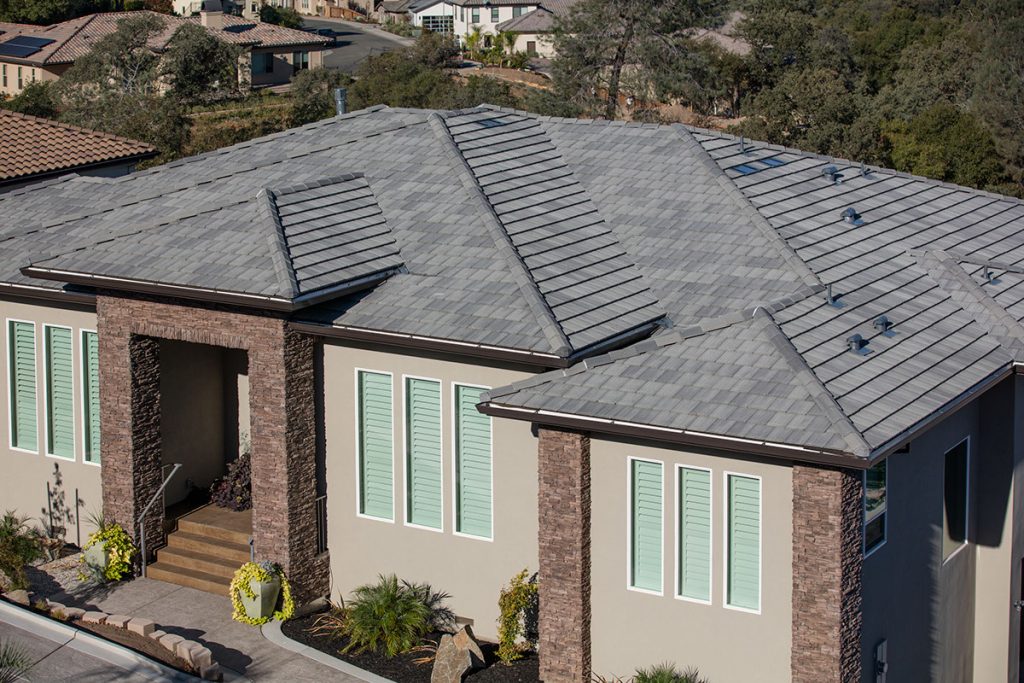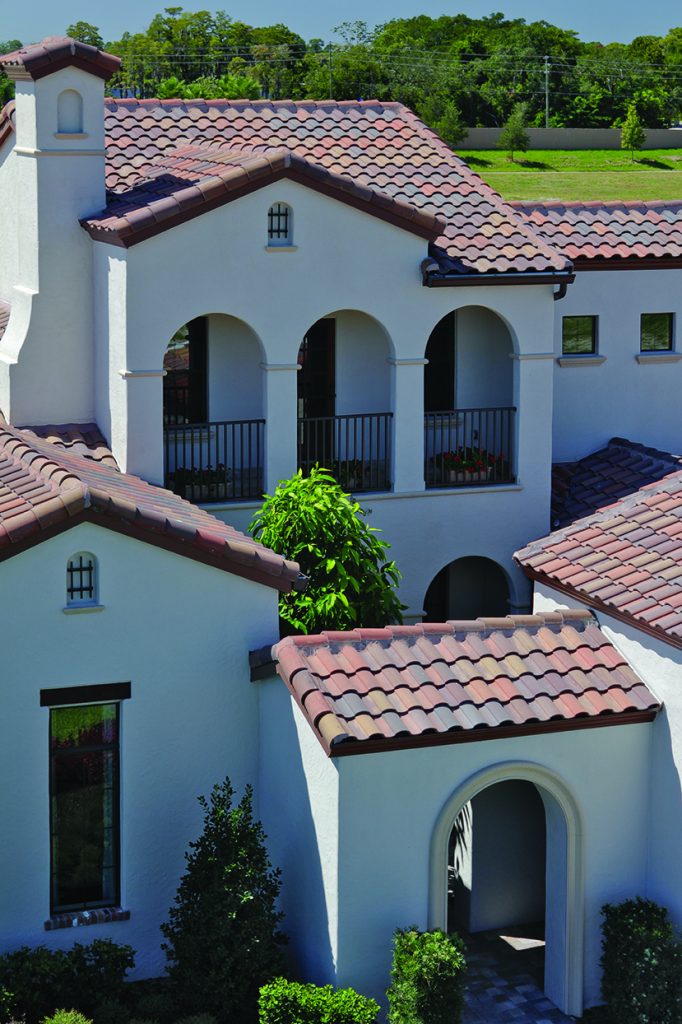 Capistrano
The high S-barrel profile, Capistrano, is a traditional semi-cylindrical concrete roof tile that complements Spanish, Tuscan or Mediterranean exteriors. This concrete roof tile pairs well with the stucco exterior, exposed beams, wrought-iron details, stonework and arches known to these architectural styles.
Ponderosa
Designed to deliver a wood-like appearance, the Ponderosa profile has beautifully textured shadow lines that grazes the surface of the tile and stands as a more durable and affordable alternative to natural wood shake. Not to mention, you receive all the inherent benefits concrete roof tiles have to offer! The rustic look of the profile goes well with Farmhouse, Craftsman and Bungalow style exteriors.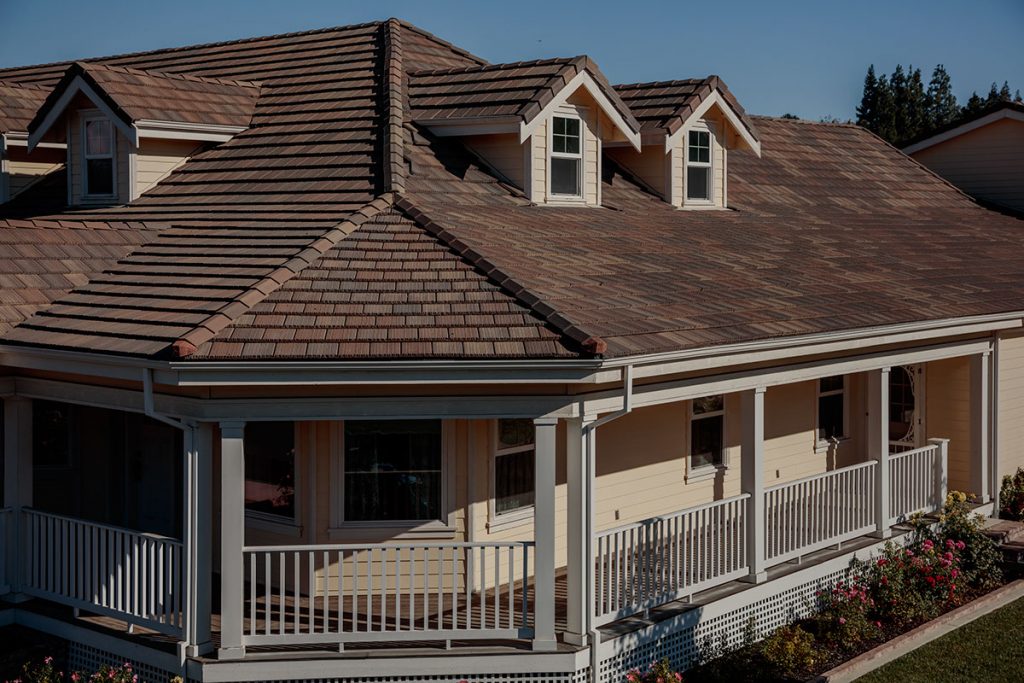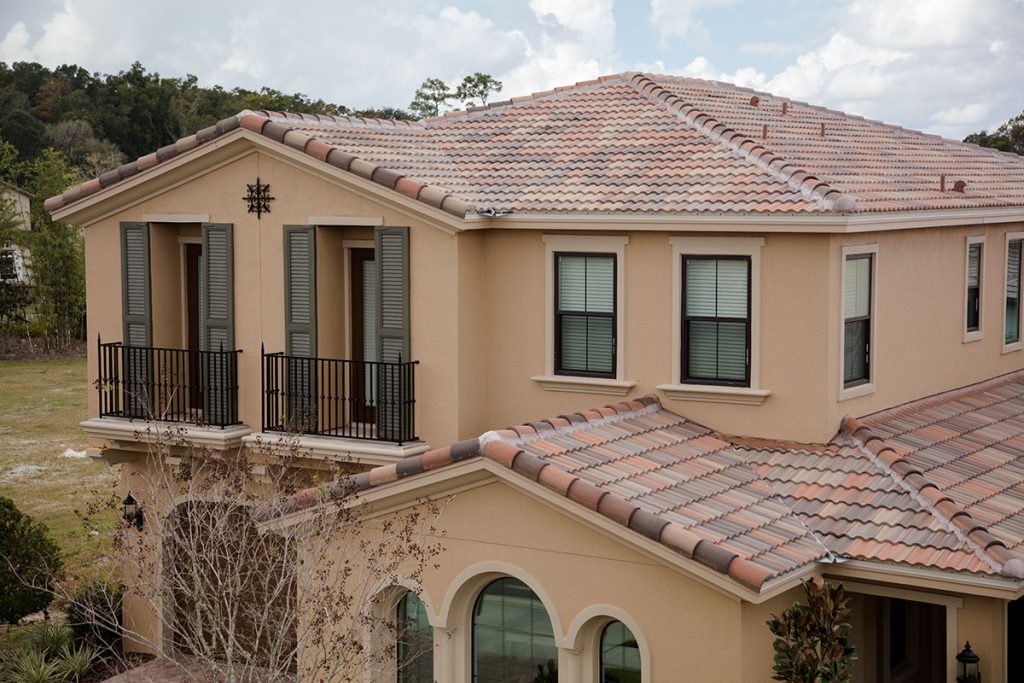 Malibu
Mediterranean meets Contemporary with the Malibu tile. Its gentle curves add visual interest and striking effects to modern architectural designs and commercial buildings with low-pitched rooflines. For smaller Spanish style homes with a Modern twist, this is the perfect barrel option.
For more tips on how to select the right concrete tile roof for your residential or commercial project, visit the Eagle Blog. Our friendly Eagle Account Representatives and Design Center Coordinators are also readily available and will happily assist you in your selection process. Contact us today!