Tile roofs have been a primary roofing option for hundreds of years and are made of local, natural and recyclable materials such as terracotta (also known as clay), slate and concrete. These hefty materials all sound durable, but how long do they truly last? Let's find out.
According to a study performed by the National Association of Home Builders (NAHB), a trade association that helps promote and represent the policies of the U.S. housin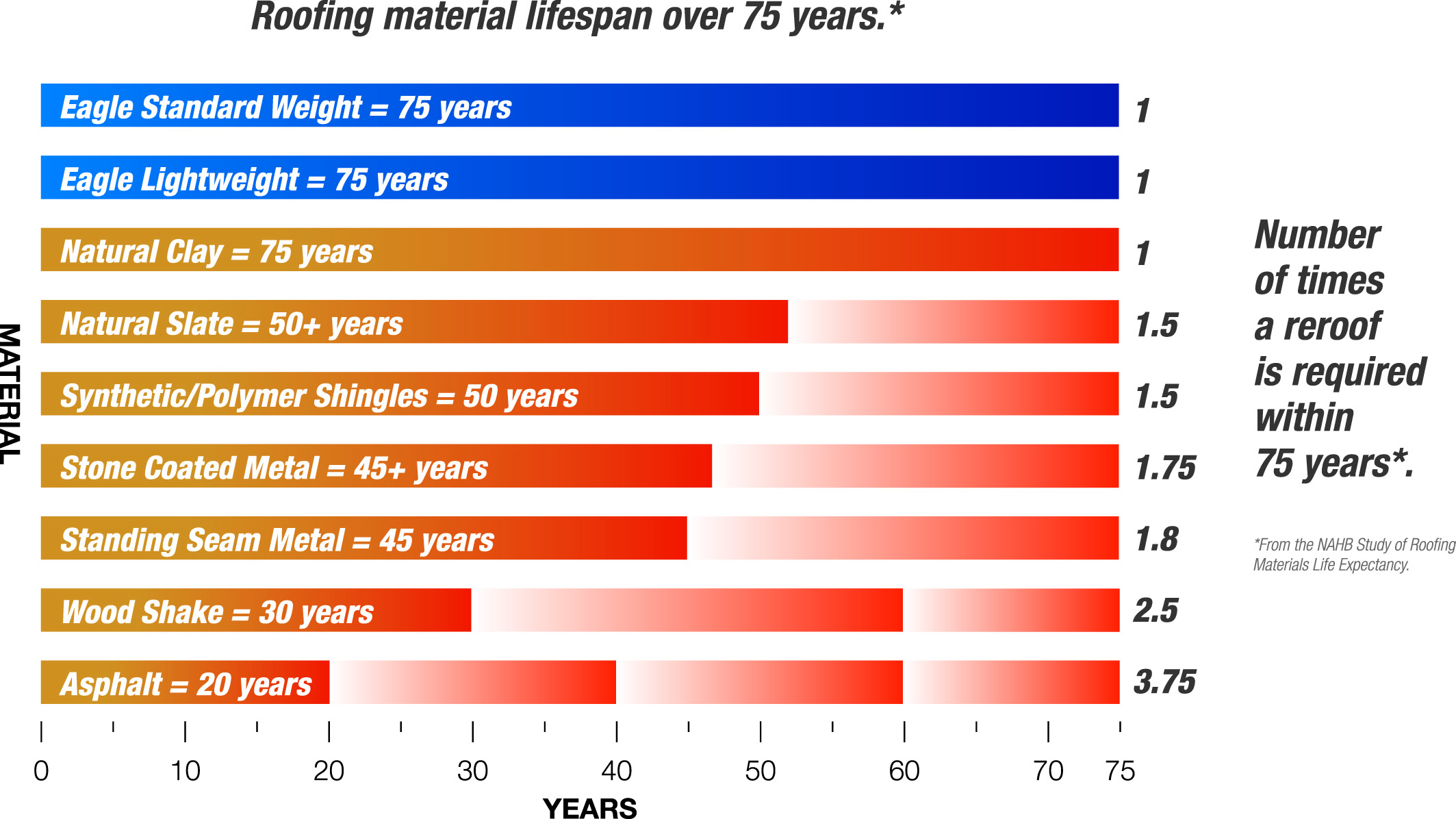 g industry, the lifespan of tile roofs far exceeds that of any other roofing material. As indicated in the graph, throughout a 75-year period, a natural slate roof will need to be reroofed 1.5 times, which means it lasts upwards of 50 years. Concrete tile, such as those manufactured by Eagle Roofing Products, and natural clay tile will need to be reroofed 1 time during this period, meaning they last 75 years or more.
The long lifespan and durability of these roofs go hand in hand. With proper installation and routine maintenance, a tile roof can withstand fires and in some instances, offer greater protection against high winds, hail and freeze-thaw climates, providing years of worry-free performance.
As it turns out, tile roofs don't just sound tough and long-lasting; they actually are! Their centuries-old track record proves it. 
For additional information on the benefits of tile roofs, specifically concrete roof tile, visit Eagle Roofing Products' Why Tile? guide.