One of the first questions homeowners ask when entering an Eagle Roofing Products Design Center to select their new concrete tile roof is, "What is most popular?" Well, due to recent design trends and consumer requests, slate and charcoal grays seem to be what's topping off homes into the new year.
The demand for dark gray concrete roof tiles, such as Dark Charcoal and Dark Gray Range, transcends across all regions of North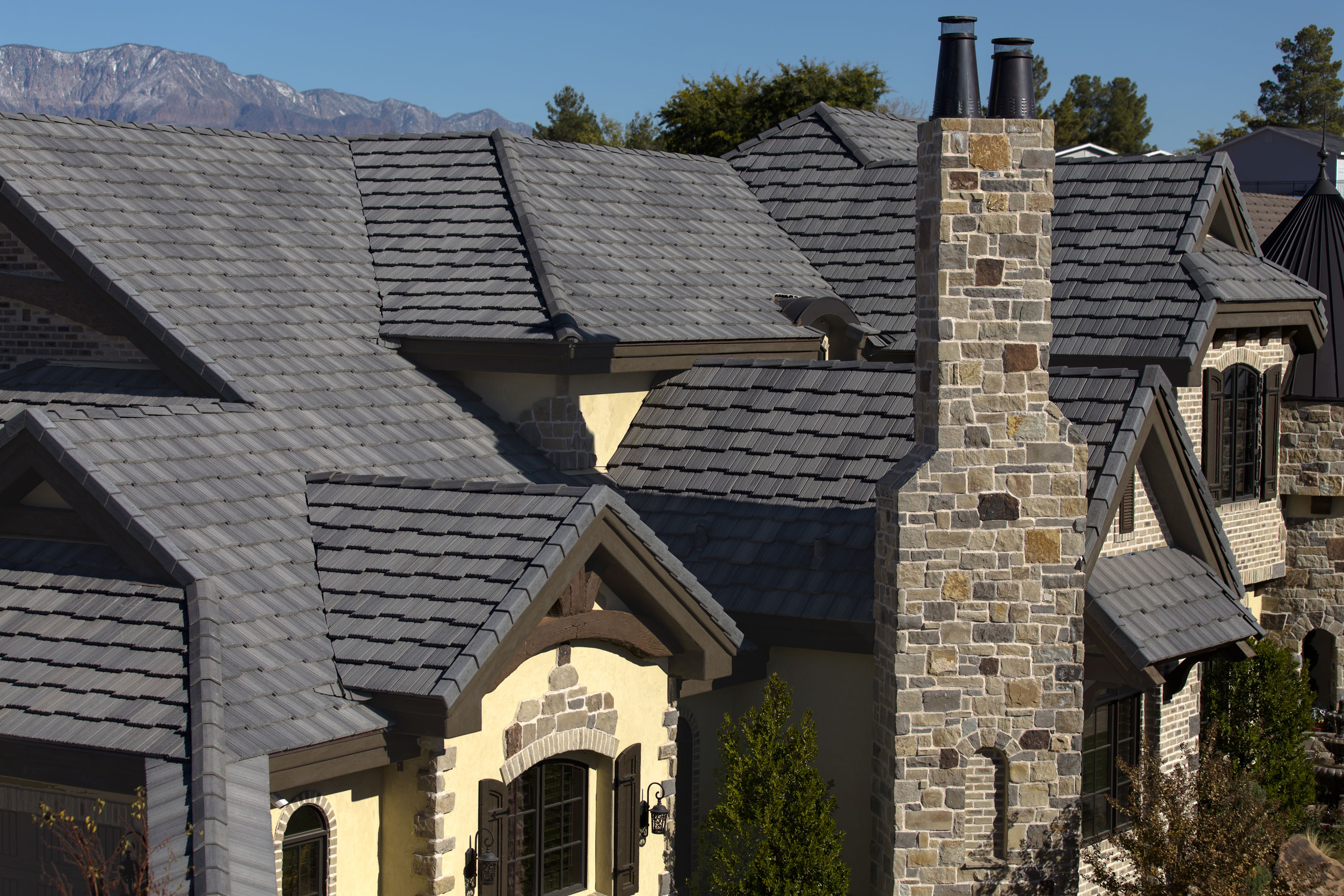 America. Far from boring, dark gray is a beautiful neutral choice that provides a sleek, modern look to the outside of a home that many designers, as well as homeowners, are drawn to. Complementing many exterior color palettes, dark gray enhances earthy shades of tans and taupes creating a monochromatic scheme that works in harmony. The color also brightens the look of blues and yellows, while bringing beauty and elegance in homes with a predominately white exterior.
In addition to its diverse aesthetic attributes, colors like dark gray seem to provide an added benefit to each area's climate type. In areas with long winters, they can be beneficial by capturing and absorbing heat, potentially saving on heating costs. There are also deeper hued concrete roof tiles that are CRRC Cool Roof Rated, labeled with their lab-tested radiative property values, which are great for warmer climates. Dark roof tiles are also great for homes near bodies of water or in areas with heavy rainfall. The rich color of the tile can mask the aesthetically unpleasing black streaking that is often left behind by mold and algae growth in these wet environments, conceivably reducing the amount of cleaning necessary.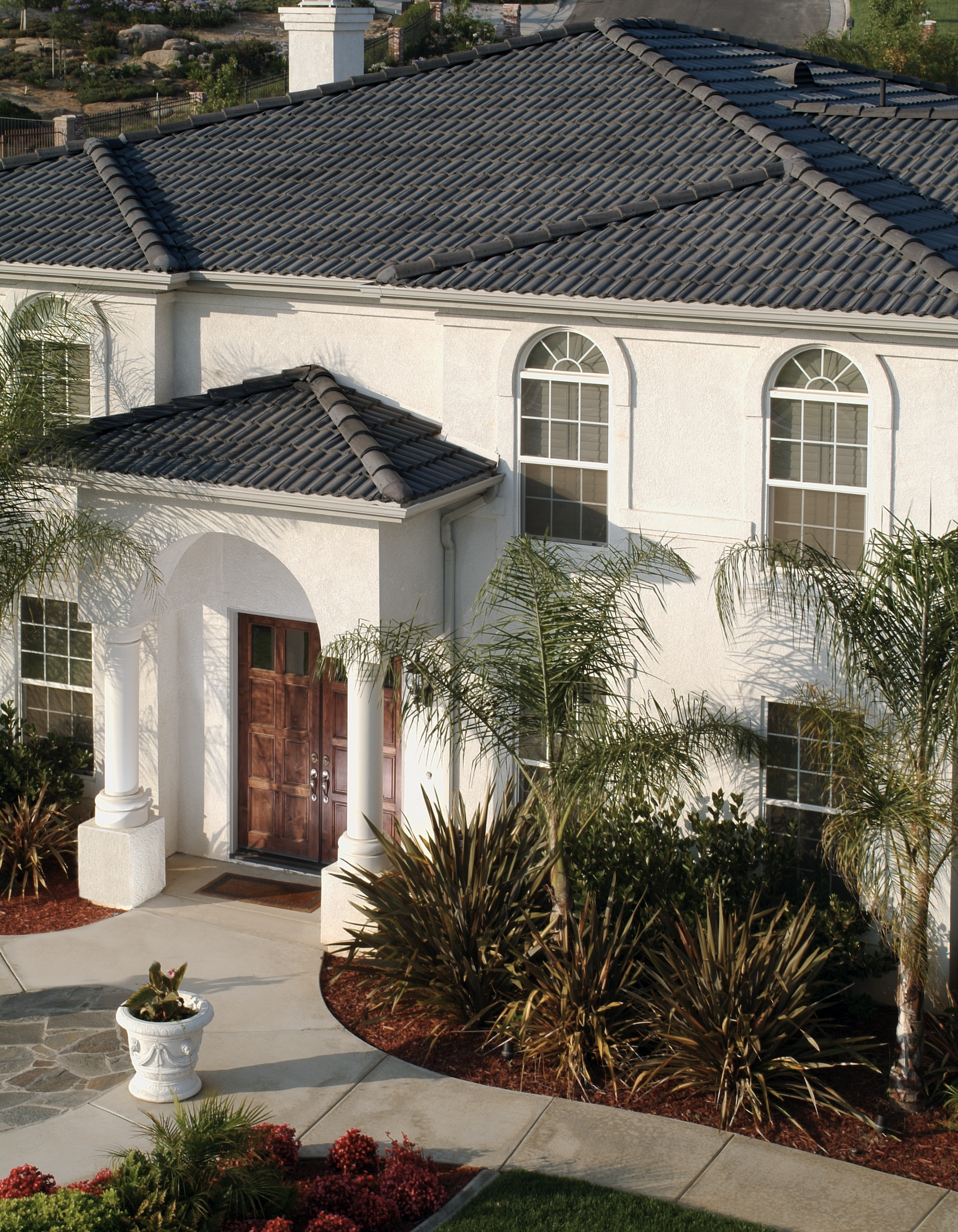 With a roof being one of the more permanent fixtures of a home's exterior, and one of the most costly elements to change, it certainly makes sense. Choosing neutral toned hues of gray is a safe option and complements many exterior color palettes, making future house color changes a breeze. For instance, dark gray enhances earthy shades of tans and taupes and also contrasts nicely with yellows, blues and predominately white homes.
Considering the versatility of a dark gray concrete tile roof, from exterior color options to environmental factors, it's no wonder this deeply beautiful hue is making its way into 2018.
Interested in integrating a dark gray concrete tile roof into your home's design? Contact your local Eagle Account Representative or begin your browsing online today!