If you're thinking about reroofing your home once the record low temperatures and heavy snowfalls that have been sweeping the nation fade into spring, you'll want to consider selecting a concrete tile roof.
While concrete tile roofs are prevalent in the sunbelt region of the United States, they are actually an ideal roofing material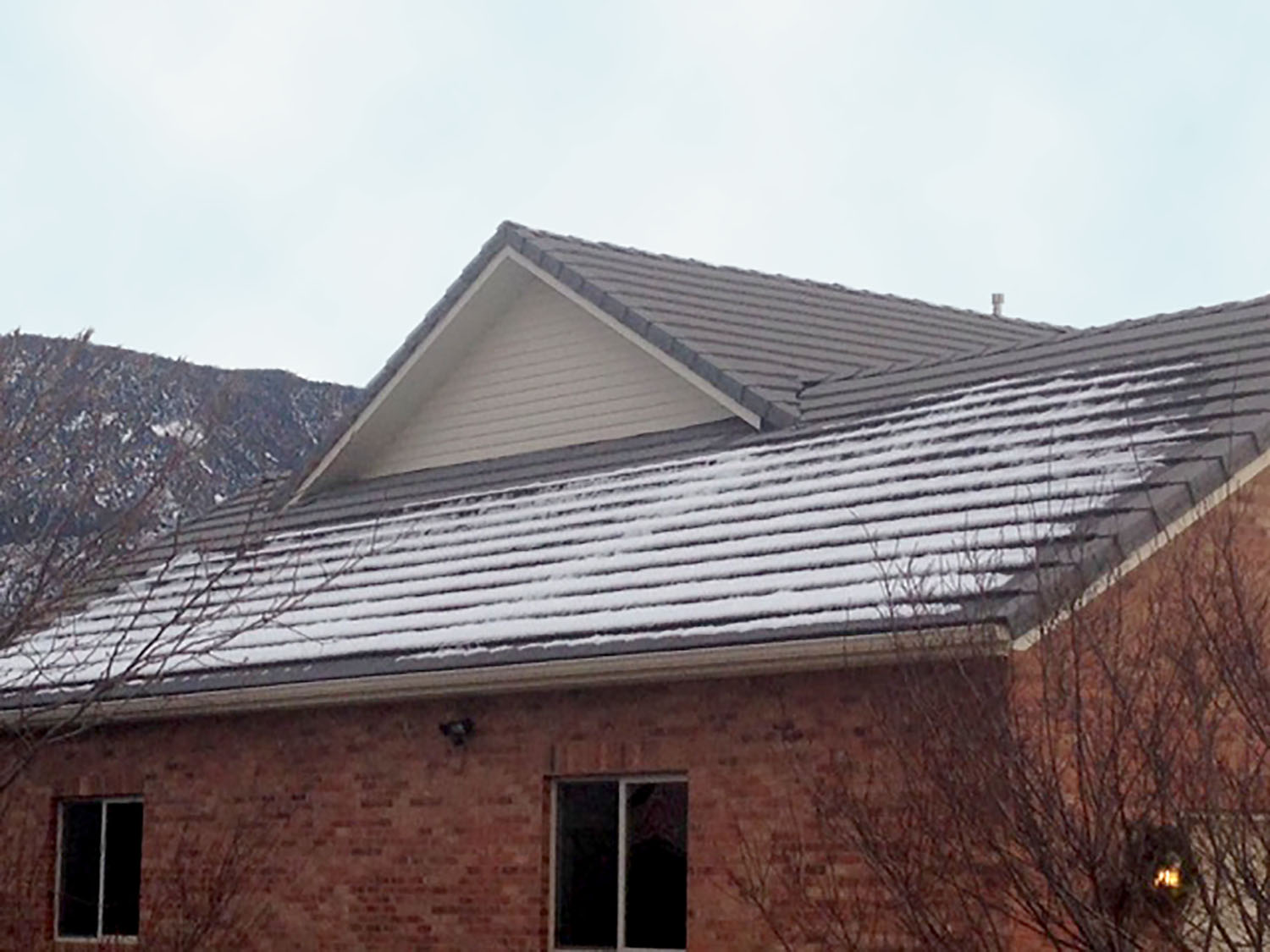 for colder regions, as well. Not only does the durability and density of a concrete tile roof allow it to last the life of the structure, it also makes for a prime choice on structures in cold or high freeze-thaw cycling areas.
Unlike more porous roofing materials like asphalt shingles, concrete roof tiles, including those manufactured by Eagle Roofing Products, are not susceptible to moisture freezing within the body of the tile (excludes slurry/color bonded tiles). This is due to the naturally occurring air pocket between the underside of the tile and the roof decking that, when installed and ventilated correctly, minimizes ice-damming, as well as tile expansion and contraction that can occur with changes in temperature.
A concrete tile roof can also receive additional airspace and ventilation when installed using a batten system. This is advantageous for both warm and cold climate regions because it can result in as much as a 20 percent savings in energy costs. For those colder regions this installation method can also reduce ice dams, caused by snow melting and re-freezing, that often occur on a roof system applied directly to the roof deck.
The next winter season will be here before you know it. So, if you're in need of a new roof, choose one that is suitable for all climate regions and has added benefits of durability, sustainability and aesthetic appeal; choose a concrete tile roof!
For more information on the benefits of concrete roof tile, visit https://eagleroofing.eagl.staging.findsomewinmore.com/why-tile/.