If you are in the market for a new roof, whether it's for a custom home build or your existing home, you've probably noticed there are quite a few roofing options to choose from. Which is best for your project? Allow the comparison chart below of the six most popular roofing options help you decide!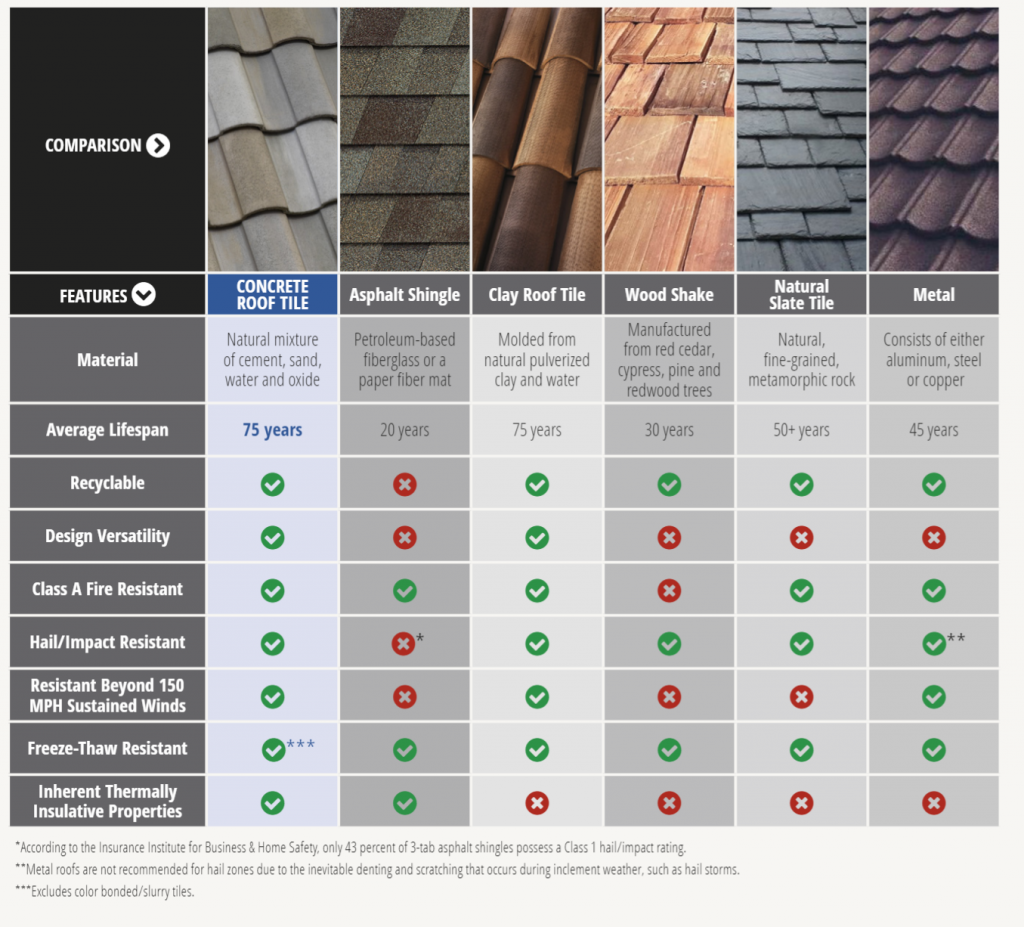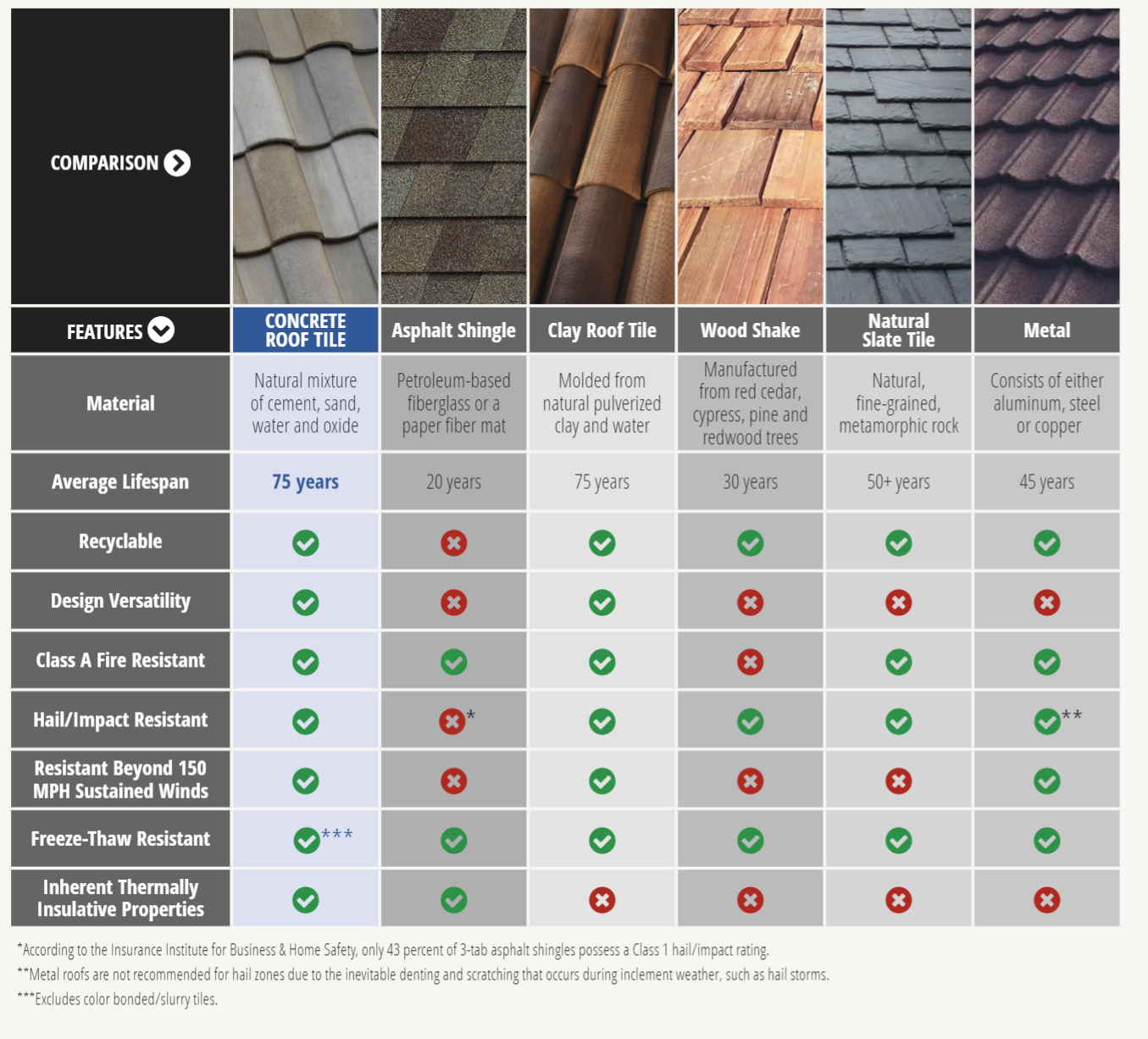 Now that you have reviewed some key comparisons between the various roofing materials available to you, you should feel more confident in selecting one that best suits your needs.
If you've determined that concrete roof tile is the best fit for your project, contact your local Eagle Account Representative for more information, or visit our website at www.eagleroofing.com.