With over 150 color offerings and seven* different tile profiles available, Eagle Roofing Products understands that selecting the right concrete roof tile for your project can seem like a daunting task. That's why we gladly offer customers complimentary services at each of our nine Design Center across the United States.
Whether you're a homeowner, roofing contractor, architect or home builder, Eagle's knowledgeable Design Center Coordinators and/or Eagle Account Representatives are experts in our products and are prepared to assist you, or your client, throughout the concrete roof tile selection process. Each Design Center is equipped with:
Regional product literature and informational flyers
Architectural binders, technical specifications, permit submission information, product approvals and installation guides
Professional showroom featuring full piece tile displays showcasing Eagle's various concrete roof tile colors, profiles, components, including  Cool Roof Rated Tiles
Digital roof photos and installation addresses for specific areas (product permitting)
FREE tile samples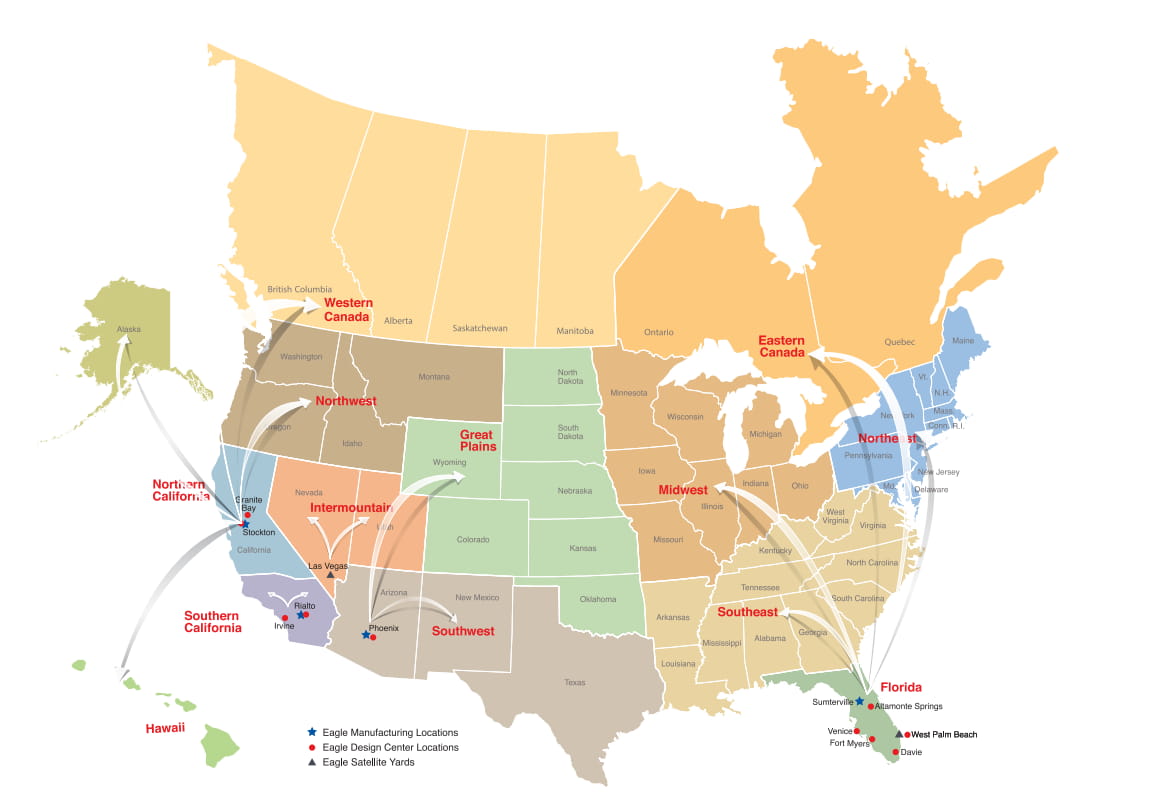 To begin your concrete roof tile selection process, locate an Eagle Design Center nearest you using the map above and contact the corresponding Design Center Coordinator and/or Eagle Account Representative. If there is not one in your immediate area, don't fret as our experienced team members are able to accommodate your needs by providing free consultations and tile specific information over the phone or via email.
No matter your project, Eagle Roofing Products is here to support you every step of the way.
*Profiles vary by region.
Concrete Tile Roof Inspiration