If you're a homeowner in need of a new roof and have decided to take it upon yourself to explore which materials and manufacturers work best for your roofing project, you may be wondering "Where can I buy Eagle concrete roof tile?" Well, this where a roofing contractor will come into play as Eagle Roofing Products only sells product through distributors.
Homeowners are encouraged to browse through our product offering online, consult with one of our local Eagle Account Representatives or schedule a free in person, phone or email consultation at one of our Eagle Design Centers if they prefer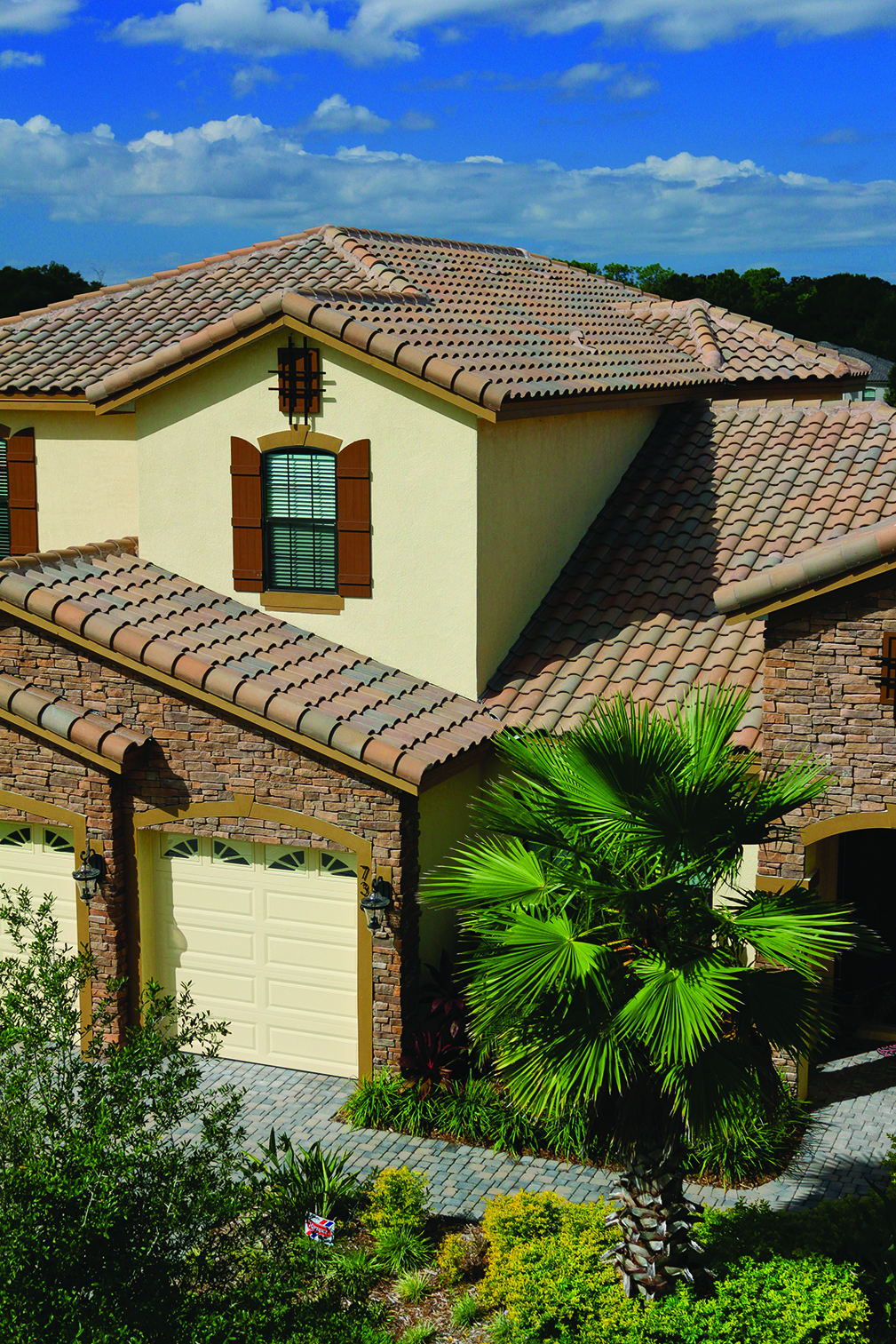 to choose their concrete roof tile prior to selecting their licensed and bonded roofing contractor. They can also wait until the contractor is chosen and go through the process with him or her – it's all a matter of preference. Once the concrete roof tile is picked, it will be the responsibility of the roofing contractor to purchase the materials from a local distributor.
While our representatives at Eagle Roofing Products are experts in our product, it's important to keep in mind that we are just the manufacturer and are unable to help you determine how much tile you will need or the total cost of your project. Part of the roofing contractor's job is to assess your project and carefully measure the roof to ensure the correct amount of tile is ordered. Once again, we recommend that this is done by a licensed and bonded roofing professional, who has had experience in installing concrete tile roofs, because too much tile ordered for the job can result in wasted money and material, and too little tile can affect project completion times.
As a homeowner, a new roof is one of the biggest investments you will ever make. The good news is that there is a ton of support and a wealth of information available to make the right choice. At Eagle, we are here to help. Our goal is for you to reap the benefits of a new concrete tile roof in no time!
For more information on Eagle concrete roof tile or the material ordering process, please contact your local Eagle Account Representative, or visit www.eagleroofing.com.