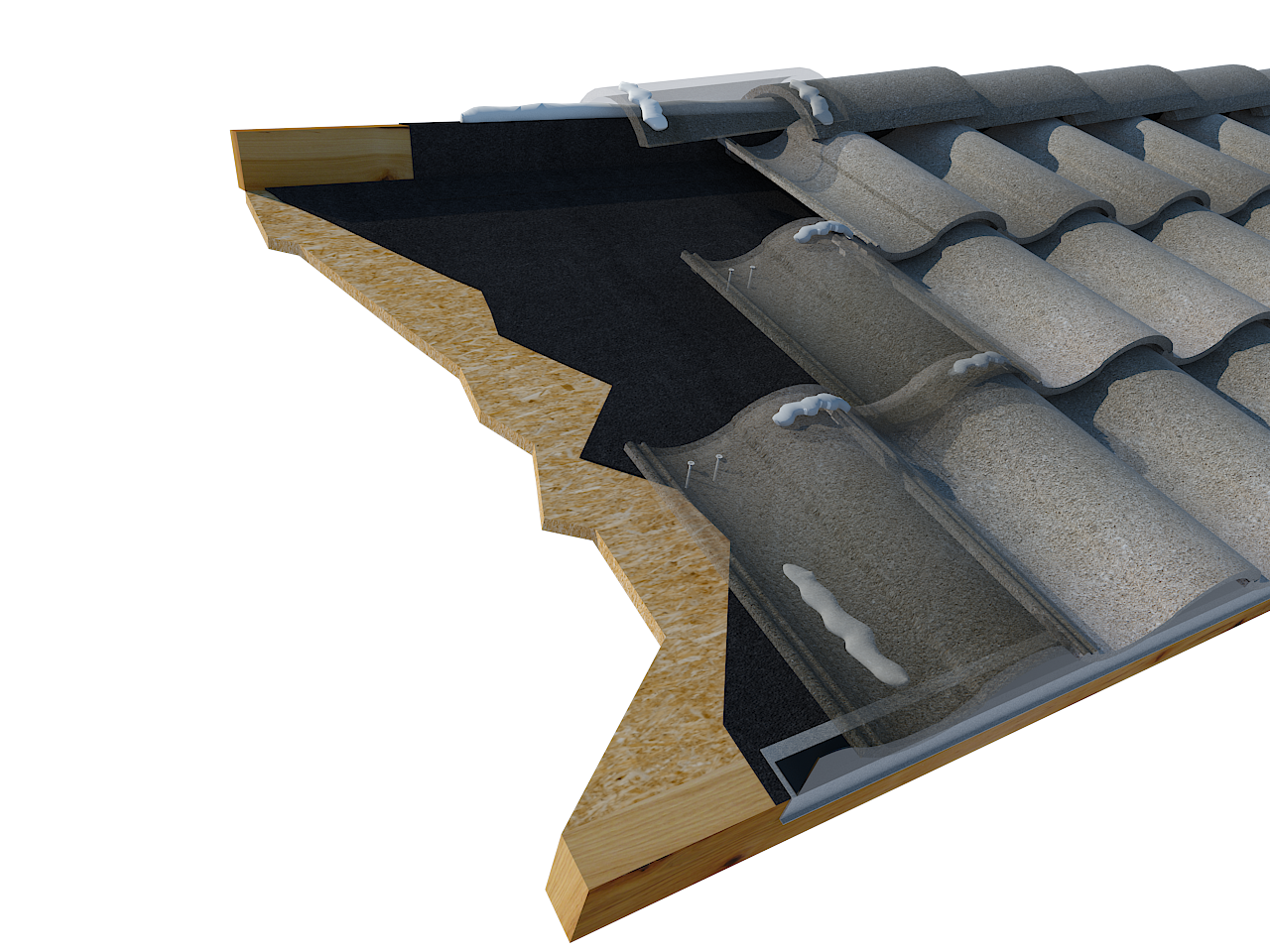 Two is truly better than one when it comes to Eagle Roofing Products' Hybrid Roof System. Combining two concrete roof tile fastening methods, along with underlayment, this exquisitely styled tile roof system outperforms code requirements in more areas than ever before.
Applicable to all concrete roof tile profiles, the two tile fastening methods used to achieve the Hybrid Roof System are single-component polyurethane roof tile adhesive, Tile Bond made by The Dow Chemical Company, and mechanical fasteners, such as screws. The use of these in conjunction with one another creates a significant increase in uplift resistance as shown during pull tests when compared to either of them being installed independently. The pull tests also show that this roof system produces wind uplift values (see wind exposure chart below) that are nearly as high as a two-part foam adhesive application, but at a lower cost and with an easier, faster installation.

Other benefits of the Hybrid Roof System include greater walkability on the roof due to the "cushion" that the Tile Bond foam provides, as well as the elimination of chattering. Chattering can occur when only mechanical fasteners are used and strong winds lift up the front of the tiles, causing the screws or nails to work their way out and loosen from the roof decking.
If you are in need of a new Eagle concrete tile roof and the Hybrid Roof System is of interest to you, be sure to consult with your professional roofing contractor. It is important to discuss this option prior to having the roofing materials ordered as specific components will need to be ordered and there are certification requirements associated with the use of Tile Bond that are regulated by its manufacturer.
For more information on Eagle's Hybrid Roof System, contact your local Eagle Account Representative.