Here at Eagle Roofing Products, not only do we manufacture over 150 different colors of concrete roof tile for you to choose from, but we also give you the opportunity to create your own custom roof tile color with our Signature Blends of Blends* line.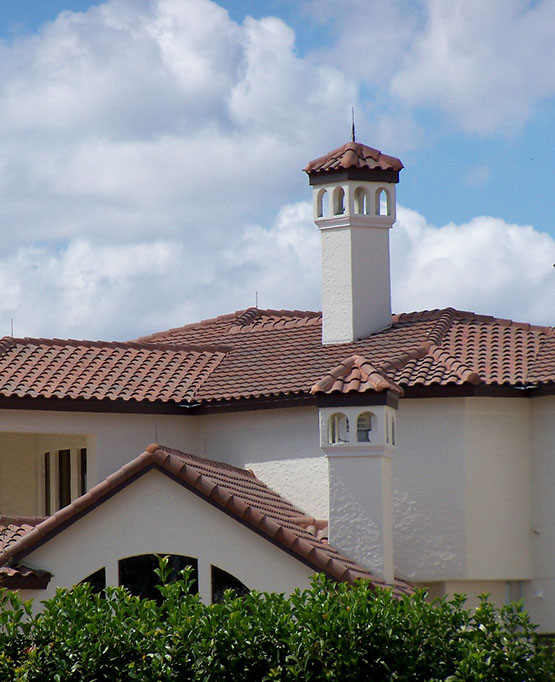 With Signature Blends of Blends, you have the freedom to combine products from Eagle's current product offering to conceive a unique color palette that is completely yours. It is applicable to both our flat and barrel concrete roof tile profiles, allowing greater flexibility in creating both traditional and contemporary roof designs.
For example, the Spanish-style home to the left shows a blend of Capistrano Sanborn Blend and Capistrano Weathered Terracotta Flashed. This combination works beautifully together, adding brighter, more vibrant hues of terracotta to the deep terracotta and a brownish tan that Sanborn Blend exhibits.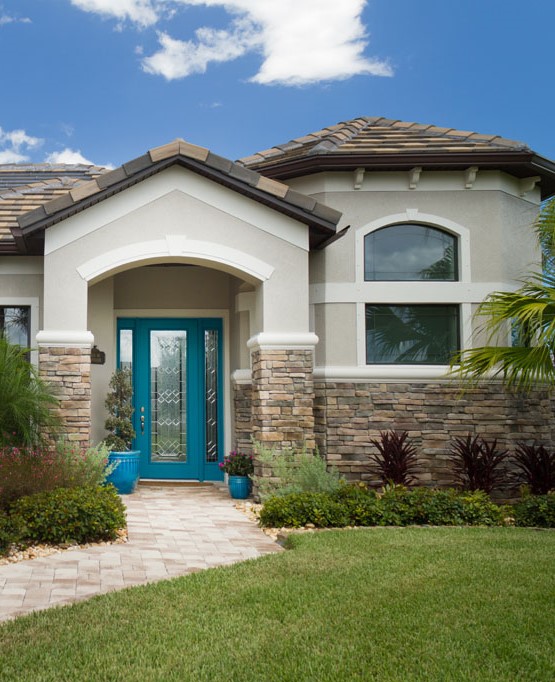 A more modern look can be created by blending neutral hues together, such as browns or grays, or by using flat tile, like in the home pictured to the right. It features Bel Air Concord Blend – a blend of charcoal gray and tans – blended with Santa Paula. By adding in the creamy tans of Santa Paula, this homeowner was able to lighten the Concord Blend and perfectly accentuate the home's warm exterior.
To get started on creating your own hand-crafted work of art, visit our website. Here, you'll find inspirational color combinations and be able to browse the products available to choose from within your region.
*Please note that the blends do not come pre-packaged or blended in the pallet and are to be purchased separately. Eagle Roofing Products recommends that you discuss any customization with your Roofer, prior to installation, to ensure that you achieve the desired look and that no hot spots (patches of color that undo the blended effect) are created. Your Roof Contractor is responsible for blending the colors during the loading of a roof in order to create the Signature Blends of Blends, ensuring that the placement of the tile is completed in an aesthetically pleasing manner.