Eagle's Capistrano profile is a traditional S-shaped barrel concrete roof tile that pairs beautifully with Spanish and Mediterranean style architecture. The gorgeous curb appeal that Capistrano offers can be taken to the next level by gracing your roofscape with intricate tile details that will add a quintessential flair to your overall design. These tile details come in multiple specialty installation options, such as fully Boosted Eaves, Genoise Eaves and Boosted Capistrano, giving you the opportunity to customize your design to fit your home's unique character.
One popular specialty installation option is the customizations of eaves. An eave's practical purpose is to provide weather protection by allowing water to run off roofs and away from the structure, reducing the risk of rot and damage. However, practical doesn't have to equate to boring. Eaves can be functional while featuring distinct ornamental features that define specific architectural styles.
Two unique options that can be discussed with your roofing contractor include: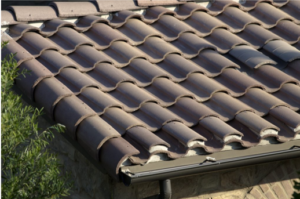 Fully Boosted Eaves Fully Boosted Eaves use boosted accessory pieces, mortar and an additional roofing adhesive for installations in high wind areas. These materials are then properly applied to the barrel portion of each tile along the eave, or part of the roof that overhangs the face of a wall, adding dimension to the roofline and creating a timeless appearance.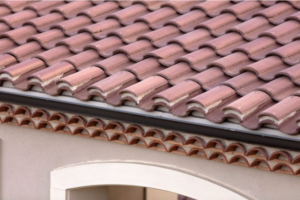 Genoise Eaves Genoise Eaves are made up of decorative strips of boosted accessory pieces under the eaves of the roof, separating the wall from the roof and bringing the roof-tiles out slightly to keep the rain off the walls. The look depicts true authenticity as it is believed to have originated in Italy and can be found, today, in Province and the south of France.
Specialty installations for both of these styles can be combined or installed on their own.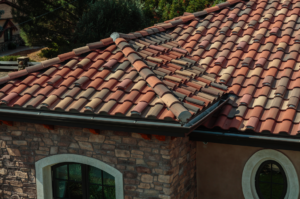 In addition to specialty eave installations, we offer Boosted Capistrano. This process adds a single cap and added mortar to "boost" your installed Capistrano roof tiles. This detail recreates the timeless elegance of Old-World architecture. Boosted Capistrano is a defined decorative element found in Italianate style and Spanish-influenced grand homes and can be combined with Fully Boosted or Genoise Eaves.
If you're interested in adding any of these looks to your next residential or commercial project, consult with your professional roofing contractor before installation to ensure the proper materials are ordered and the desired look is properly achieved.