As one of the most distinct and versatile roofing materials on the market, concrete roof tile is an ideal alternative to other products, such as asphalt shingles, wood shake, slate, stone coated metal and natural clay. With such popularity comes a vast history; a time before a concrete tile roof was the heart, or crown, of the home. In fact, its existence and the evolution of roof tile stems from traditional barrel tiles, otherwise known as natural clay.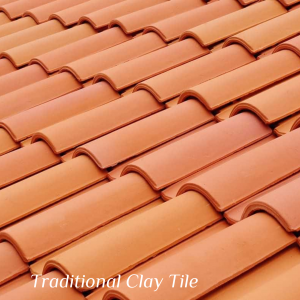 According to the National Park Service's (NPS) website, the origin of clay roof tile can be traced independently to two different parts of the world: China, during the Neolithic Age; and the Middle East, a short time later. From these regions, the use of clay tile spread throughout Asia and Europe to the Greeks and Romans and from there, became a staple for Mediterranean architecture. The NPS also states that, "Clay tiles were traditionally made by hand, and later by machine extrusion of natural clay, textured or glazed with color and fired in high-temperature kilns." As production methods became more efficient, clay tile became more popular worldwide due to its durability and fireproof qualities. With this traction, clay tile eventually found its way to the Americas by the 17th century.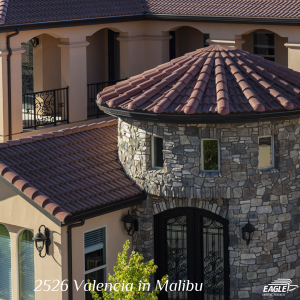 However, as time passed the use of clay tiles began to decline in the northeastern United States as prices were higher than that of other roofing materials; that is until revival architectural styles of the mid-19th century prompted a renewed interest in the product. This revitalized the manufacturing industry because around this time, other materials such as sheet metal roofs and concrete tile were also introduced as cheaper alternatives. Concrete tile, specifically, became quite popular by the beginning of the 20th century due to its low cost and weight, in comparison to clay.
According to Danco Roofing of Central Florida, "By 1930, several machinery manufacturers were producing self-propelled, low pressure tile extrusion machines that trowelled, tamped or vibrated wet tiles to gain compaction." Extremely innovative, these features allowed concrete tile to become stronger and more durable against the elements.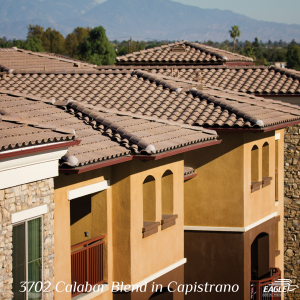 Unfortunately, after World War II, labor and material shortages affected the industry and most of the concrete tile factories in the Midwest and eastern United States ceased operations entirely. Danco Roofing says that a few producers remained in business mainly in the western states and Florida. The impact can still be felt today as these regions are where concrete roof tile remains most popular and influential.
The bright side to this part of concrete tile's historical background is that demand once again increased over time as new technologies were developed, like the first high pressure extruded 'dry mix' interlocking concrete roof tile machine, capable of maintaining a better fit and weather tightness. Through the ups and downs, current innovations have made it possible to create beautiful ranges and blends of colors as well as the ability to emulate other roofing materials, providing gorgeous surface texture. These finishes, available in multifaceted barrel and flat profiles, are suitable for all architecture, both residential and commercial.
Although our products are more than just "round and red," Eagle pays homage to the evolution of roof tile as we strive to embody its historical character and charm. Without other roofing materials paving the way and sheltering homes for thousands of years, Eagle wouldn't be able to manufacture the tile that we do, and eventually become your company of choice.
For more information on concrete roof tile, contact your Local Eagle Account Representative or visit our website at eagleroofing.com!