Once you've selected concrete roof tile for your upcoming reroof project or custom build, you have a variety of ways to visually differentiate your roofscape from neighboring buildings with a specialty installation. The versatility of Eagle concrete tile enables you to take your roof design to the next level to provide the exact appearance you're after. Two such installation methods include a stunningly unique Blends of Blends or Boosted Capistrano, a technique to add old-world charm to the roofline!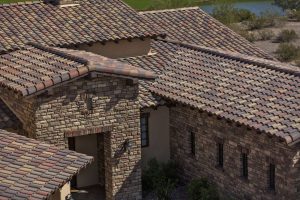 Elevate the beauty of your rooftop with Eagle's Signature Blends of Blends,  a suitable option should you lust for designing your own exclusive color creation. The Signature Blends of Blends line permits you to be imaginative by combining existing Eagle blend colors, in either our barrel or flat profiles, to create a unique color palette that is wholly your own.  While strikingly appealing, it is important to understand that our Signature Blends of Blends do not come pre-packaged or blended in the pallet and each product color must be purchased individually. Eagle Roofing Products recommends that you discuss the design effect and percentage of each color you'd like with your Roofer, prior to installation, to ensure that you achieve the desired look.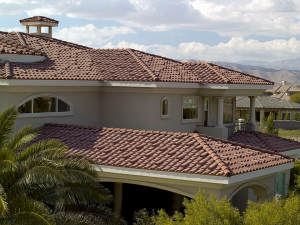 Boost your concrete tile roof's charm with our equally visually stunning Boosted Capistrano accessories. Perfect for any Mediterranean-inspired architecture, a boosted installation is a great way to achieve a bold yet timeless design that will gorgeously alter any residential structure while avoiding the premium costs of clay. Available in a variety of colors, our Boosted Capistrano pieces are designed to complement your Capistrano base tile; and therefore, are only applicable to the Capistrano profile. For authentic results, select a complementary boosted color that can accentuate the home's desired color scheme.
No matter the style you're trying to achieve, it is imperative to speak to your roofer prior to installation to ensure a job well done. To learn more about all the possible Specialty Installation Methods, contact your local Eagle Account Representative or visit our website!