If you are planning to start a roofing project, some of the terms you will come across might confuse you. There are many different types of components and parts that are involved when roofing professionals are creating estimates and knowing exactly what each term means will help you make an educated decision. We have compiled a list of some commonly used words and definitions associated with residential roofing.
Roof Underlayment
Roof Underlayment is a synthetic or asphalt-saturated felt material installed directly over your roof decking and below your tile. The underlayment offers extra protection against wind-driven rain, mold, and rot, keeping your home dry from water leakage. There are many different types of underlayment and choosing the right one is as important as picking the right roofing material. Make sure to discuss all your options with your roofing contractor.
*Learn about Eagle True 2-40 Underlayment and all its benefits.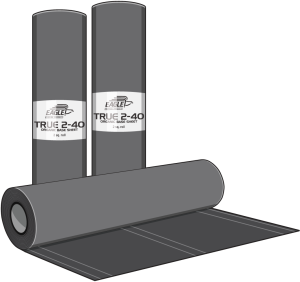 Flashing
Flashing is a waterproof material that is installed around any intersection or projection in a roof system. Flashing is most commonly used on side and front walls, valleys, vents, edges, chimneys and skylights to reinforce susceptible areas where water can seep into the structure. This component is vital for your installation to be watertight.
*Learn about Eagle's Secure Roll Flexible Flashing.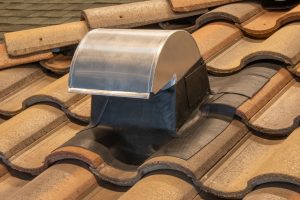 Eaves
Eaves are the edges of a roof that extend over the side of a house or building. On a concrete tile roof, Eave Closures are used to provide proper rise for the first row of tile, and it is used to close the convex opening below the eave to prevent birds, insects, or rodents to go under your tile. There are many different types of eave closures from the type of material used to profiles and colors manufactured to match specific roof tiles. In addition, there are some that come with weep holes to allow for proper drainage and enhanced airflow.
*Learn more about Eagle's Eave Closure.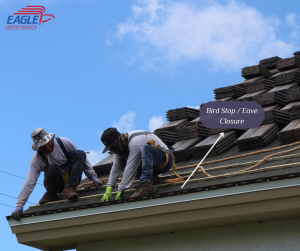 Rake
Rake is the sloped slides of a gable roof that extend from the eave to the ridge. Rake Trim on a concrete tile roof is used to create a beautiful, finished look that adds curb appeal while serving as a barrier against wind, rain, and snow. For those wanting a more modern, clean look, Eagle offers Rake Seal which can be used at all rake edges and gable ends. UV and weather resistant, it also protects against the elements and can be used on multiple architectural styles.
*Learn more about Eagle's Rake Seal.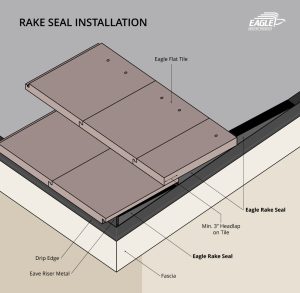 Roofing Square
A roofing square it is the common measurement for a roof area, and it covers 100 square feet. For example, a roof that is 2000 square feet is equal to 20 roofing squares.
Contact your local Eagle Account Representative for further assistance on locating a licensed roofing contractor, getting samples of our concrete tile, or scheduling a visit to your nearest Design Center.