Enjoy some fun in the sun this summer by spending more time outdoors. Whether you're interested in a new roof covering, an updated outdoor living area or a paint refresh, these trends will take the look of your exterior to the next level.
Interior Design Meets Outdoor Living
Outdoor entertainment is all the rage during this time of year. Grilled meals by the pool, picnics on the lawn and evenings on the porch are weekly occurrences for many. This season, design trends are favoring alfresco spaces with organic modern influences commonly found indoors. Everything from color to textured furniture is helping forge spaces ideal for hosting and gathering.
For those interested in creating an inviting and aesthetic area for guests to embrace the warmth, consider fashioning a dining area or simplified kitchen for exclusive cocktail hours and other open-air festivities. By incorporating elements such as extra seating to foster conversation or laying out a fireplace to serve as the desired focal point, you'll be able to nurture an easy, breezy space to which guests will gravitate.
However, the decorative options do not end there. Draw inspiration from the interior when selecting the finer details. Sunrooms and covered porches adorned with perfectly decorated tablescapes and layered materials add a degree of sophistication that will boost the appearance of any property. Nonetheless, if the building leans toward the Cape Cod architectural style of cool tones or the Modern Farmhouse vibe of earthy, monochromatic schemes, then prioritizing external composition will surely add new life to the homestead's overall curb appeal.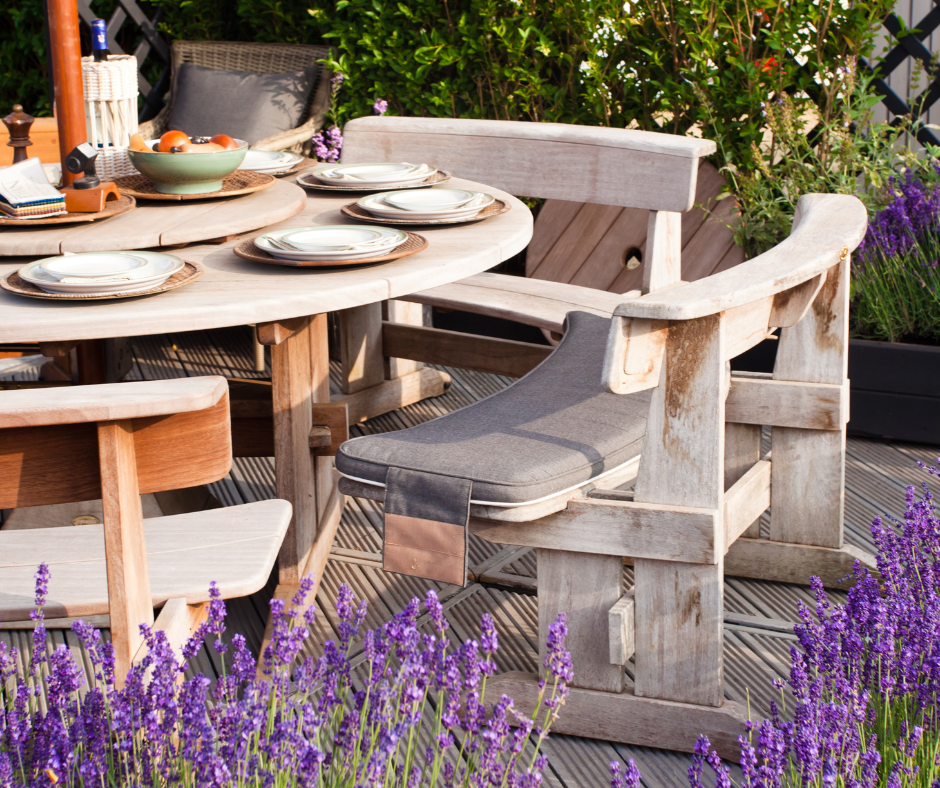 Inspired by Nature
Splash a fresh coat of paint on the exterior walls to make the dwelling appear brand-new. But don't forget to take it up a notch by incorporating vivid pops of color to play off the bright, tropical tones often associated with summertime.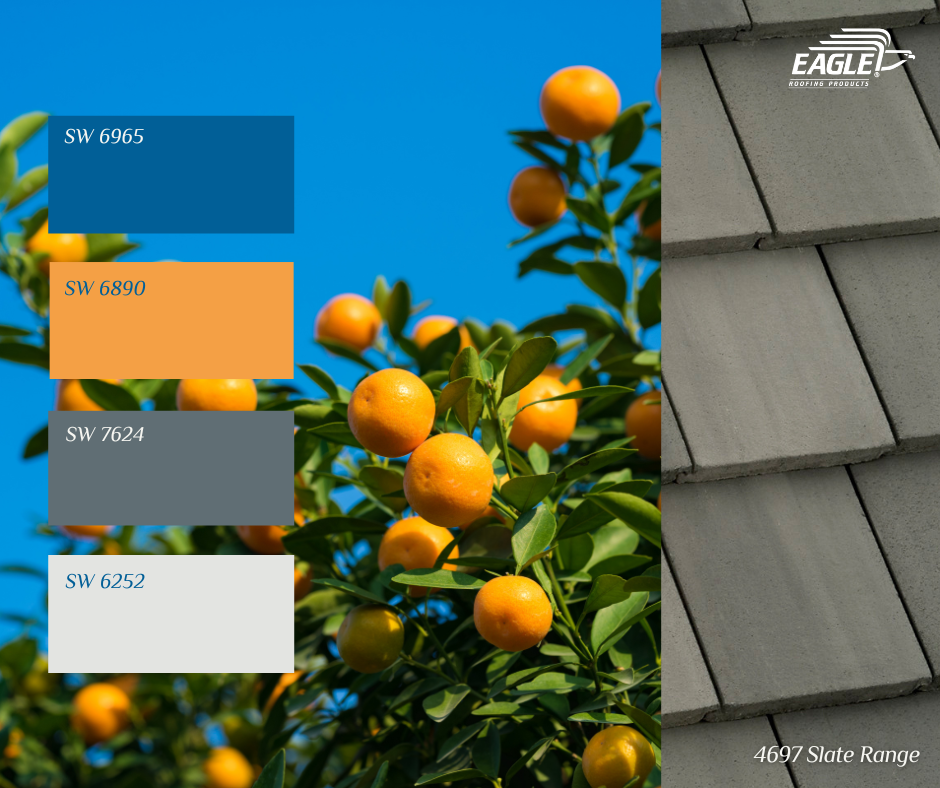 We've created this enriching scheme of contrasting and complementary hues inspired by nature's finest. To begin, choose a cool shade like Sherwin-Williams 6252 Ice Cube for a crisp base. The silvery tones of this color pair exquisitely with SW 7624 Slate Tile's blue-gray undertones for rich details on trim, and front and garage doors. Now to brighten up this neutral, muted motif, play with vibrant hues found in the environment. For instance, mirror the tints of a wild orange tree with SW 6890 Osage Orange to add saturated touches of tangerine to doormats, plant pots and poolside loungers. Incorporate an atmospheric azure like SW 6965 Hyper Blue within flowers and light fixtures for additional color. Finally, balance the look with a medley of charcoal and ash finishes with our beautiful concrete roof tile *4697 Slate Range.
Prioritizing landscaping is a flawless way to enrich an abode's surroundings. This year, design is going back to its roots with native gardening. Not only can you draw botanic inspiration for paint colors, but you can also incorporate these features into your outward arrangements. For instance, building a garden bed full of tasty, in-season vegetables or taking advantage of the sun's rays is ideal for lively blossoms. On the other hand, shrubs and perennials can be used to create pathways around the façade for a tinge of luxury. Regardless, plants can easily add whimsical air to residential homes and commercial properties, making them more visually interesting to passersby.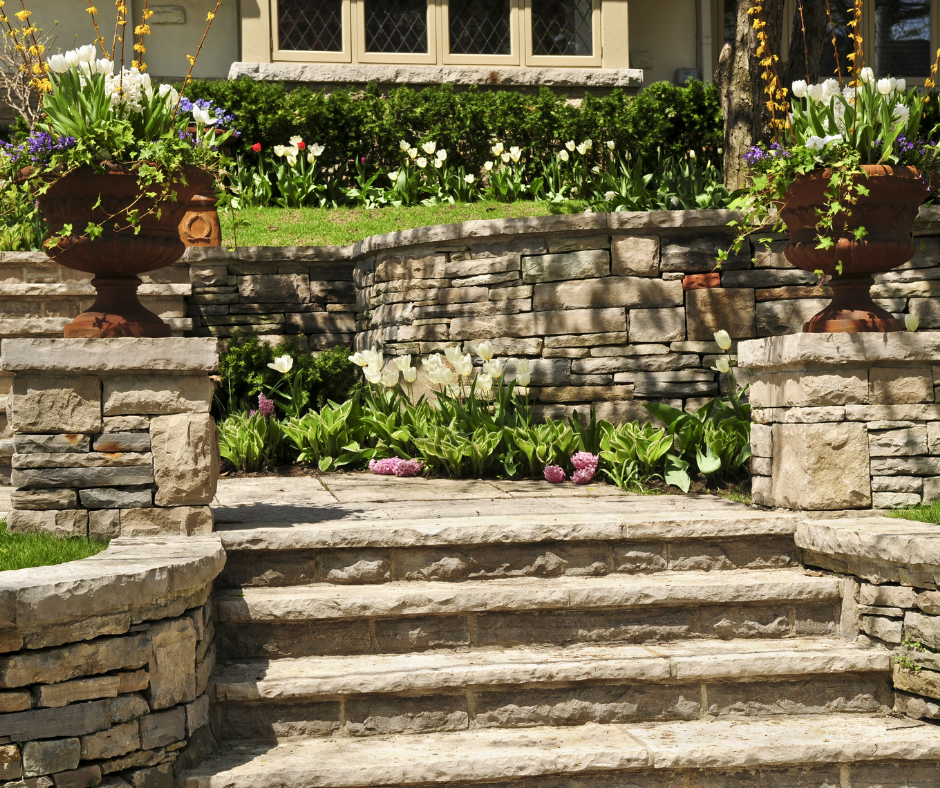 The Perfect Ending
To conclude your summertime exterior revamp, choose from our range of tile colors and profiles for unmatched outward beauty. Take inspiration from one of our stylish options shown in this image.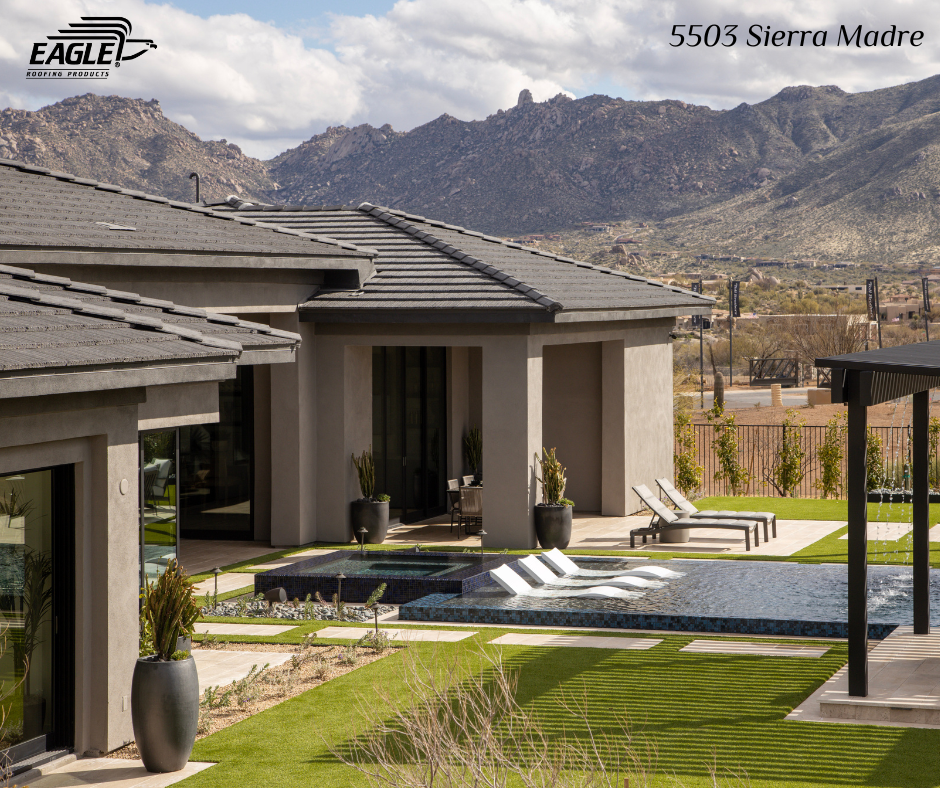 *5503 Sierra Madre in Ponderosa extends the organic direction of these contemporary style choices with a remarkable raked surface emulating wood shake. Minimalistic, elegant decoration such as this allows the roof to stand out as a gorgeous architectural statement, but it can always be dressed up with more extravagant décor if you're after a bolder look. This tile's onyx shadows and coal streaks allow it to partner gracefully with a variety of hues and ornamentation.
Even so, an Eagle crown is equipped to withstand all mid-year weather conditions with unrivaled protection for your build.
Overall, there are a plethora of ways to enhance your curb appeal and magnify the look of a structure with a timeless Eagle roofscape. For more style tips and inspiration, contact your local Eagle Design Center to order a tile sample or visit our website to browse all color offerings!
*Not available in all profiles and regions.