Here at Eagle Roofing Products, we strive not only to produce high quality concrete roof tile for our customers, but also to make specifying our products as convenient as possible for building and design professionals. That is why we offer product samples, CSI specifications, CAD Construction Details and hatch patterns all at the click of a button, as well as online and in-person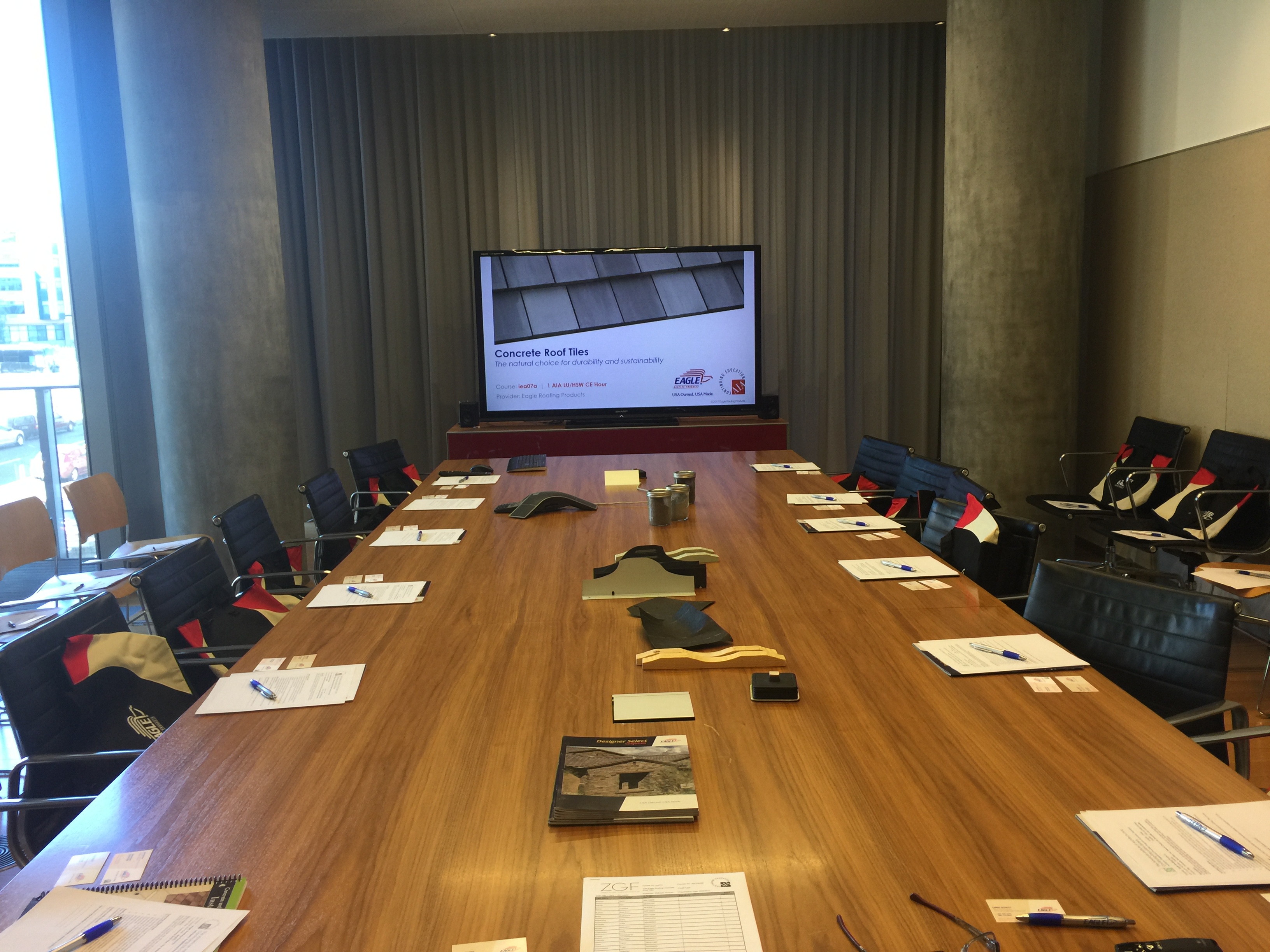 Continuing Education (CE) courses registered with the American Institute of Architects (AIA) Continuing Education System.
As an added resource, Eagle will be participating in three upcoming CE Academies listed below, presenting the hour-long CE course Concrete Roof Tiles – The Natural Choice for Durability and Sustainability. This course takes an in-depth look at design options, manufacturing and installation processes, testing and code compliance, as well as sustainable attributes and life cycle cost analysis of concrete roof tile. Attendees will earn 1 AIA LU/Health Safety & Welfare (HSW) CE Hour upon completion.

Along with participating in Eagle's CE course, design professionals that attend the CE Academy will have the opportunity to earn 4-8 additional hours of continuing education in a seminar format and receive complimentary breakfast and lunch. All courses at the event are educational in content and registered with the AIA. CE Academy will manage the reporting of all credits obtained from the event to the AIA and participants will receive a certificate of competition via email for each credit earned.
To sign up for Eagle's CE course at one of the three CE Academy events above and take advantage of this opportunity to earn multiple CE Hours (LU's), visit the CE Academy website.
If you are interested in learning more about Eagle's CE course or would like to set up an in-person Lunch 'n Learn for your firm, simply contact your local Eagle Account Representative.