Throughout the company's 30 years in existence, Eagle Roofing Products has manufactured concrete roof tiles that have graced millions of roofs and thousands of communities throughout the United States and Canada, resulting in unsurpassed curb appeal and instant resale value. The company's well-deserved reputation for quality products and commitment to establishing enduring customer relationships has made Eagle the preferred concrete roof tile manufacturer in North America. Here are a few testimonials from several customers that couldn't agree more.
"Love this product and love installing it, as well! Eagle has been very dependable through the trying times and the damage that hurricane Irma has brought us to SWFL. Roy has been exceptional as well as very knowledgeable. Thanks for the great service!" – Ms. Anderson-Romo, Stephanie Romo Roofing LLC
"It is rare for me these days to have such a positive experience with a company that I actually feel compelled to post to their site, such was mine with Eagle Roofing Products USA. They not only have a great selection of roof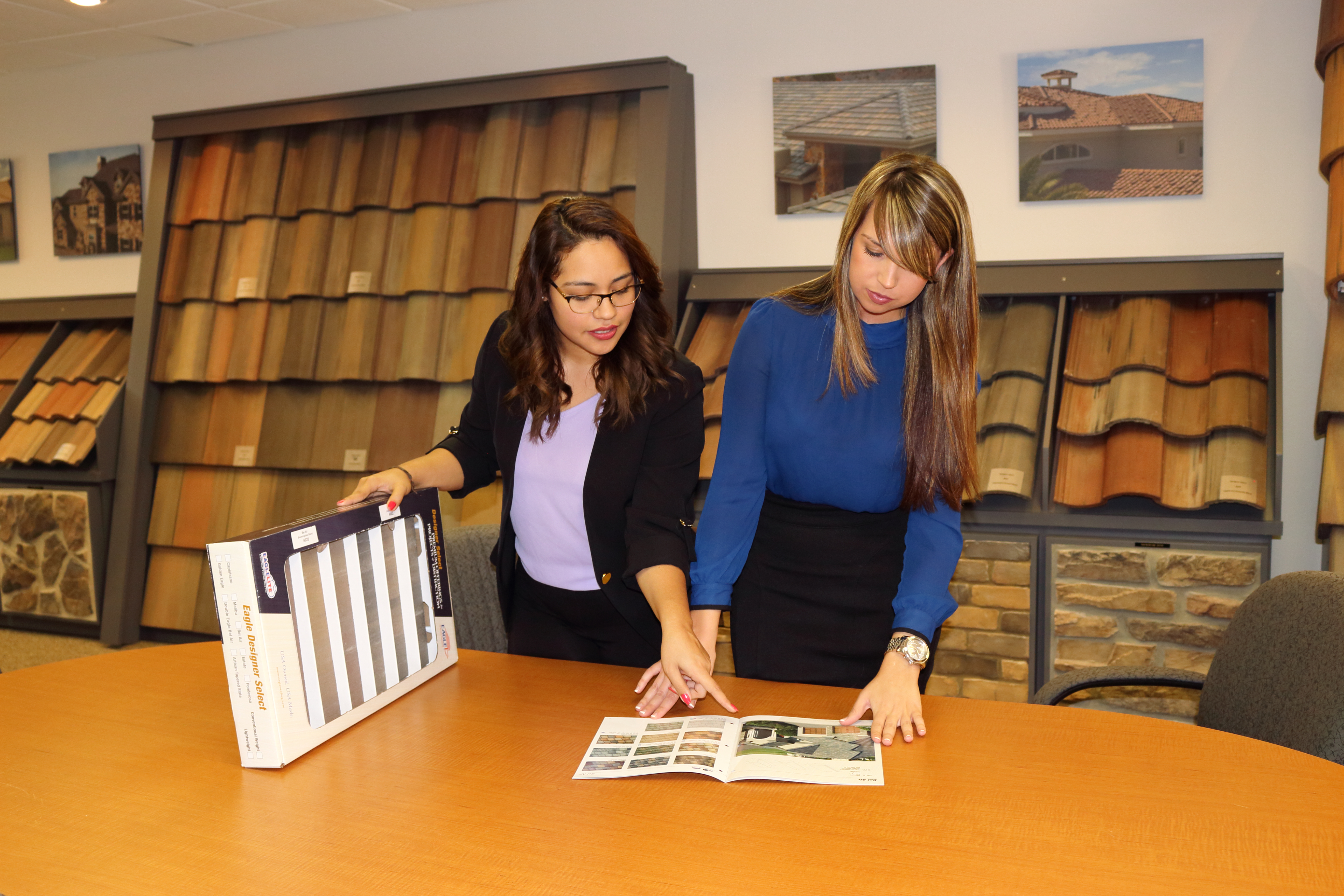 tiles but their support staff and customer service were invaluable during the selection process." – Mr. Schnitzer, Nokomis, FL Homeowner 
"Simply the best tile made. Keep up the GREAT work!" – Mission Valley Roofing
"… I am replacing the shake roof on my home with Eagle tile and have had the pleasure of dealing with Sara. She has been a valuable resource for me with her knowledge and the education she gave me on various tiles. I have been in touch with her by phone from Las Vegas on more than one occasion on color and profile. She provided me with addresses in Las Vegas and Scottsdale. I learned so much from this young lady. You are fortunate to have her working for Eagle. I cannot say enough about her professional understanding of my situation. It says a great deal about the company when you have people like Sara to represent your products." – Anonymous Homeowner
 "I would like to commend Michele Morse, Senior Architectural Coordinator LEED AP, CGBP, in the Irvine office for the fabulous customer support. I needed some assistance…and blindly reached out to the company via email. She followed up quickly, and then went above and beyond to help me with my project. Thank you, Michele, and thank you Eagle Roofing!" –  Mr. Wenk, San Diego, CA Homeowner
"I haven't had the pleasure of working with many people who go out of their way to be truly helpful, and so I will remember… Eagle Roofing, and recommend…your company to everyone I meet who is in the market for a new roof! Thank you, again!" – Ms. Schwarz, Central Florida Homeowner
Relationships are the core of Eagle Roofing Products. Whether you're a homeowner, distributor, roofer, builder, or architect, Eagle's dedicated sales and service teams are prepared to meet your needs and make Eagle your company of choice.
For more information regarding Eagle Roofing Products, or to contact an Eagle Account Representative in your area, visit www.eagleroofing.com.