Since the company's founding in 1989, Eagle Roofing Products has made customer satisfaction a top priority. This singular goal has transformed into a way of working at Eagle and is what the company's employees know as The Eagle Way. From Production Professionals to Customer Satisfaction Specialists to Account Representatives to Design Center Coordinators, all members of the Eagle team are ready to assist with any customers' needs.
The Eagle Way begins at our manufacturing facilities where experienced professionals create concrete roof tiles with a quality guarantee that our customers have come to expect. This includes producing products that are made with the highest of standards and are Class A fire tested, hail/impact resistant, Miami-Dade high velocity hurricane zone approved and freeze-thaw rated.
When it comes to the scheduling and processing of these concrete roof tile orders, our Customer Satisfaction Specialists work hand in hand with our production team to make sure orders are being met, delivery trucks are being loaded and Eagle concrete roof tiles are on their way to a jobsite. Each day, they dedicate their time to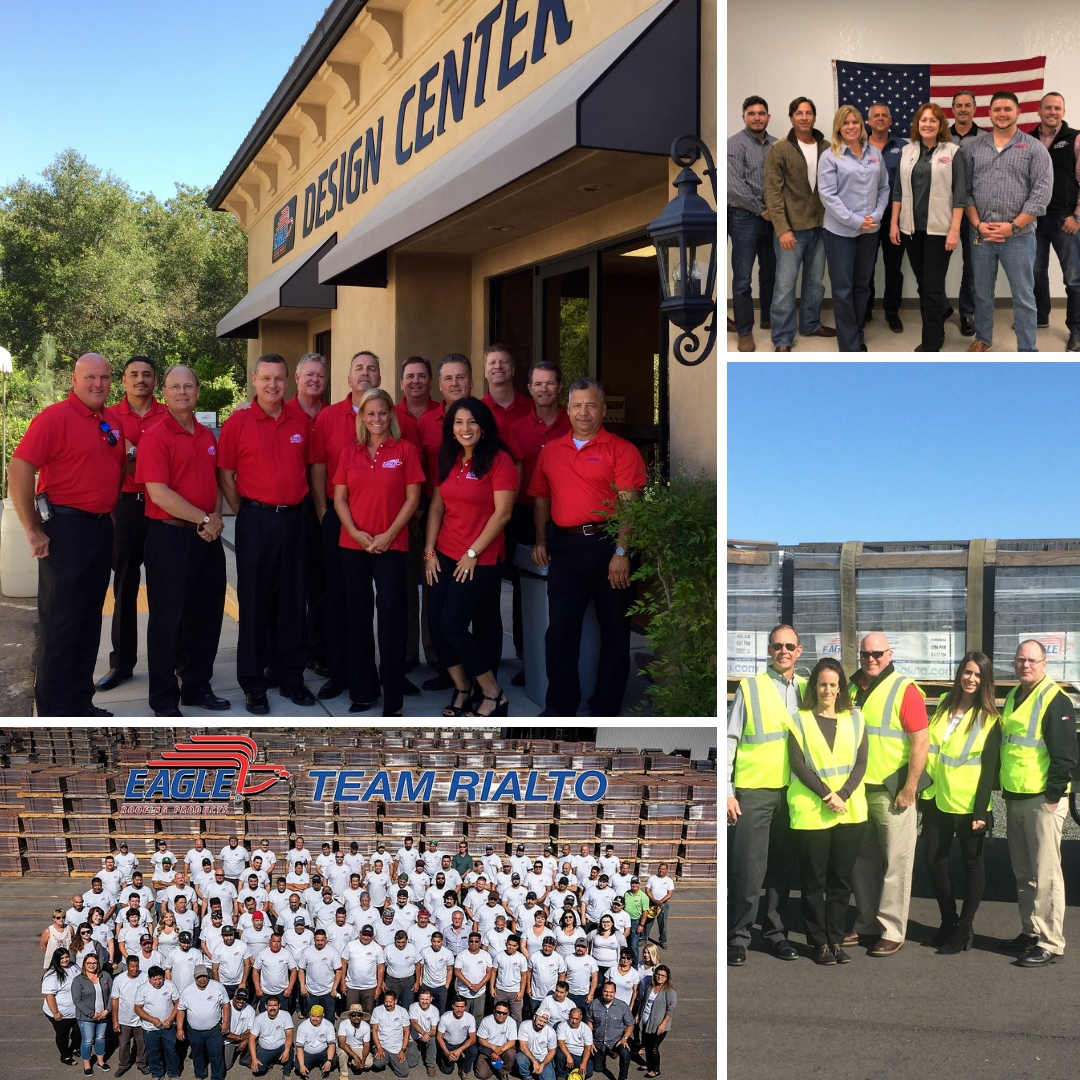 listening to customers' needs and reacting quickly to satisfy them. This teamwork allows for orders to be processed, produced and delivered quickly and accurately.
Also available to assist with all aspects of the concrete roof tile selection process are our knowledgeable Account Representatives. Well equipped with a wealth of information, they are happy to educate customers on concrete roof tile, make recommendations as to what products will complement the project at hand and aid in the ordering process.
In the event that a customer needs additional help with choosing their tile, complimentary design consultations, either in person, via phone or through email, are available with one of our trained Design Center Coordinators. All of Eagle's Design Centers provide a professional showroom setting featuring Eagle tile, components and resources necessary to make selecting a concrete tile roof easier.
With a team of over 700 employees dedicated to serving customer needs, you can rest assured that when you choose Eagle, you will be well taken care of every step of the way.
For more information on Eagle Roofing Products, visit www.eagleroofing.com.