The summer season is upon us! It's such a joyous time of year; the days are longer, filled with sunshine, fully bloomed flowers and, if you're lucky, a vacation or two. It is also a popular time of year for re-roofs. If you're having a new roof installed on your home, let this blissful time of year inspire you to choose from a sea of beautiful colors and profiles that only a concrete tile roof can offer. Here are a few seasonally influenced concrete roof tile options manufactured by Eagle Roofing Products to help get you started.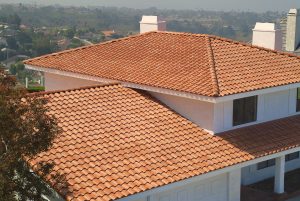 Terracotta Gold
Like a summer sunset, Eagle's Terracotta Gold concrete roof tile has hues of terracotta with gold flashing, sure to brighten up your outdoor space. This tile color pairs beautifully with a neutral cream or tan body paint color.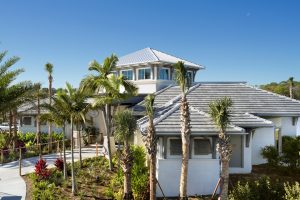 Mount Dora Blend
The cool grays found in Eagle's Mount Dora Blend concrete roof tile makes for the perfect choice for a light and breezy Coastal style home. Complementing paints of sandy tans, off-whites and soft grays, this tile creates an exterior look that feels equally soothing and inviting.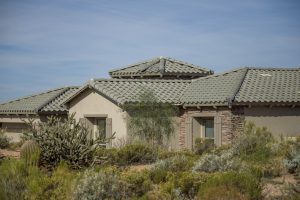 Palo Verde
Incorporate the subtle hues of nature into your exterior with a calm and neutral green concrete roof tile, like Eagle's Palo Verde. Light green with black and maroon streaks, this roof tile selection flows nicely with a simple paint scheme with stone accents.
Give your home the new roof and curb appeal it deserves this summer season by selecting an Eagle Roofing Products' concrete tile roof that you'll love year-round!
To browse all other Eagle concrete roof tiles available in your area, www.eagleroofing.com. If you have questions or need assistance in your roof selection process, contact your local Eagle Account Representative or Eagle Design Center nearest you.
*Roof tile colors featured may not be available in your area. Similar palettes may be available and suggested as an alternative by your local Eagle Account Representative.