Since 1989, Eagle Roofing Products has been the industry leader in the building and roofing industries, offering the largest selection of stunning and sustainable concrete roof tiles; however, we are more than just roof tile. Here at Eagle, we understand that for a functional roof to last decades, quality must extend beyond the primary roofing material. That's why we have developed our own components offering, Secure Tile Roof Components, designed to create strong and reliable roof system that will properly protect any residential or commercial structure.
Our Secure Tile Roof Components offering includes: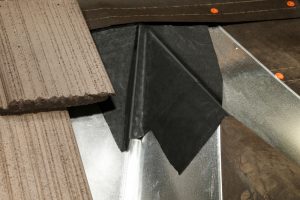 Secure Roll – Available in two sizes, Secure Roll is a flexible flashing material that can be used to make transition areas of a roof watertight. It is applicable to details such as sidewalls, headwalls, chimneys, skylights, pitch changes and roof penetrations.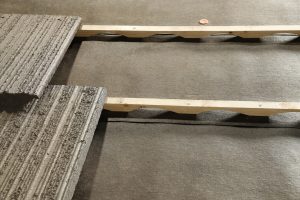 Arched Battens – Made specifically by Eagle, Arched Battens are raised battens that provide an attachment for roof tiles with anchor lugs and promote airflow under a tile roof. By raising the tiles to create more airspace, the roof is more insulated in hot climates reducing heat transfer into the home, ice damming can be prevented in colder regions, and it's easier for tile to dry out in wet, humid regions.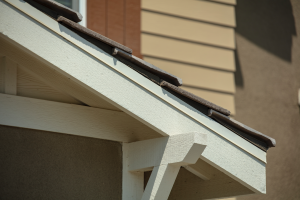 Rake Seal – Designed for flat tile roofs, Rake Seal is a weatherblocking material that takes the place of rake tile or mortar on rake edges. This product is available in two sizes for roofs with battens and for those without.
Although each of these components can be used independently of one another, using them together in conjunction with Eagle concrete roof tiles will result in a dynamic tile roof system that is second to none.
For more information on Eagle's Secure Tile Roof Components, including pricing and availability, please contact your local Eagle Account Representative.