Whether you are a homeowner or an experienced roofing professional, a proper assessment of a tile roof after a rain or snow storm can be challenging. Tile Roofing Industry Alliance President and Technical Director, Rick Olson, recently sat down with Western Roofing Magazine to provide some tips for evaluating tile roof damage.
Building Construction
The installation date of the roof will help identify several key points that can determine the correct repair requirements. It will identify the code that the original roof was installed to, aiding in the insurance evaluation to know if the roof was code compliant when originally installed. By checking with the local building official, one can determine the current code and when a roof will require an upgrade.
Product Identification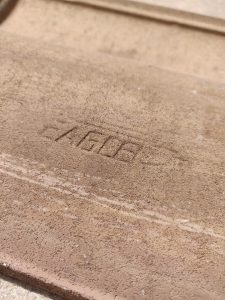 Over the years there have been significant consolidation and product changes in the tile roof market. If the building owner is able to help identify the original roof tile manufacturer, it will assist in the procurement of the replacement materials that can be of equal quality. Most roof tile materials will have some form of identification on the back side of the product to help identify the original manufacturer. Roofing professionals should always contact the manufacturer when selecting replacement materials for availability and compatibility.
Roof Performance
The most challenging aspect of roof repairs is determining the damage to the future life of the roof system. While tile damage can be easy to identify, the condition of the underlying layers will require more destructive forensics that may not always be available. Roofing professionals should work with the homeowner to determine if removal of a small area adjacent to the roof damage is allowed for further inspection.
Underlayments
Roofing contractors will need to identify the current underlayment to select a code-approved compatible replacement. Over the years some of these products have obtained code-issued product approvals to known standards but there are many that have indicated compliance to only certain specifications, or none at all. Check with the local building official or the current underlayment manufacturer for compatibility and performance questions.
Fastener Performance
Where high-wind or snow performance is a requirement, the condition of the fastener systems needs to be evaluated. Industry associations, such as the Tile Roofing Industry Alliance, can assist in this process as most will have formal installation recommendations for proper fastening in these conditions.
For more information regarding tile roof installation requirements and repairs, visit the Tile Roofing Industry Alliance website, or contact your local Eagle Account Representative.