For centuries, concrete roof tiles and wood shakes have been designated as reliable, sustainable roofing options suitable for any project; residential or commercial. Let's see how the two compare when other key factors are considered, such as average lifespan, design versatility and resiliency.
Concrete Roof Tiles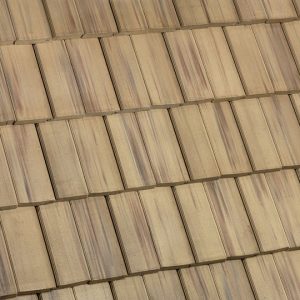 Concrete roof tiles are made from a natural mixture of cement, sand, water, and oxide; all of which are in plentiful supply.
Concrete roof tiles have a proven historical record and are known to last the life of the structure they're installed on.
Concrete roof tiles require low maintenance throughout their lifespan.
Concrete roof tiles are available in various profiles, including those that emulate wood shake, providing a classic look with improved durability and cost effectiveness.
Concrete roof tiles are among the most effective roofing materials against severe fire exposure with a Class A roof assembly.
In an instance where multiple pieces of concrete roof tile are cracked or damaged, they can easily be removed and replaced.
Wood Shakes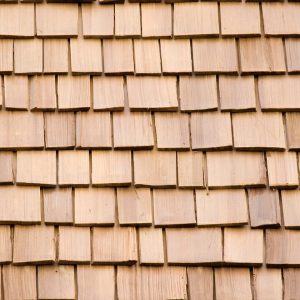 Wood shakes are more expensive and cost more to install when compared to concrete roof tile. In addition, availability of the wood is dependent upon maintained forests.
According to a study performed by the National Association of Home Builders (NAHB) and Bank of America, wood shakes have a life expectancy of 30 years.
Wood shakes require greater maintenance due to their tendency to mold, rot and split.
Wood shakes have little to no versatility in profile and color availability.
Treated wood shakes are effective against moderate fire exposures, commonly given a Class B fire rating; whereas untreated wood shakes provide only light fire protection with a Class C fire rating.
Wood shakes are installed by nailing one piece over the other in a stacking-like fashion. If there are an abundance of damaged wood shakes, the entire roof may need to be replaced.
While the choice is ultimately yours, the facts speak for themselves! When you compare a properly installed concrete tile roof system against wood shakes, it is a beautiful, cost effective and high performing alternative that exceeds expectations, all while providing years of protection and peace of mind.
To learn more about concrete roof tiles or to begin your selection process, visit www.eagleroofing.com.