With the scorching heat of summer fading and the cool breezes of the autumn season rolling in, now is the perfect time to re-roof your home. Not only is the climate ideal for executing outdoor projects, but the changes in the landscape's hues are a great source of inspiration. Here are a few seasonal inspired concrete roof tile options manufactured by Eagle Roofing Products that you're sure to love year-round.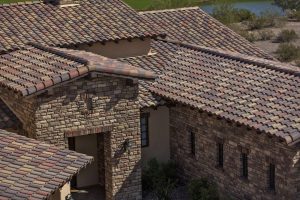 Carmel Blend
A blend of four different colors, Carmel Blend* will remind you of autumn's foliage with its range of gold, brown, red and maroon gray. This variegated blend makes a statement and pairs well with a simple, warm exterior paint scheme, like a cream or tan.
Arcadia Canyon Brown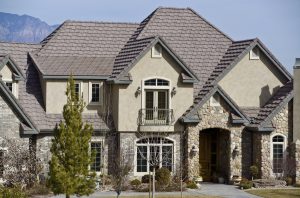 The perfect neutral, earthy brown concrete roof tile, Arcadia Canyon Brown is a go-to for many. Available in several profiles, this versatile product works well with multiple exterior color palettes, including white, cream, taupe and yellow.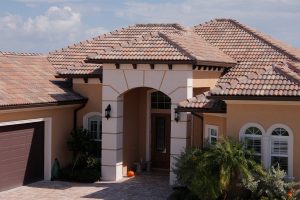 Walnut Creek Blend
With hues of tan, orange and dark brown, Walnut Creek Blend encompasses all of the shades of the season and adds just the right amount of color to any home exterior. To complement the tile's warmth, accent your home with dark brown doors or trim.
Fall in love with your roof and give your home curb appeal that will last for seasons to come by choosing an Eagle Roofing Products' concrete tile roof.
Find more autumn inspired Eagle concrete roof tile products and all other offerings available in your area by visiting our website. If you have questions or need design assistance, contact your local Eagle Account Representative or Eagle Design Center nearest you.
*This color may not be available in your area. Similar palettes may be available and suggested as an alternative by your local Eagle Account Representative.