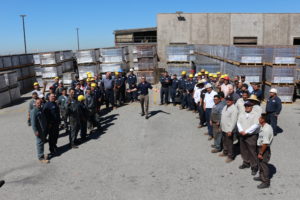 As this unpredictable year comes to a close, we at Eagle Roofing Products would like to take this time to express our gratitude during this season of Thanksgiving. Like many of you, we give thanks to those that have impacted us in a meaningful way, now more than ever, in large part due to the ongoing pandemic and unforeseeable future.
With construction deemed as an essential business from the start, one segment of Eagle team members that rose up to the challenge during these turbulent times are our frontline workers stationed at our four manufacturing plants located across the country.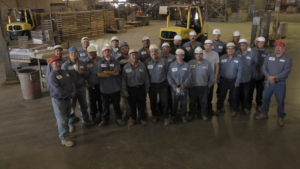 Day in and day out, these concrete roof tile artisans showed up to source the necessary materials to create our beautiful products from: ensuring that our molds are cleaned, undamaged and properly oiled, to making sure our concrete roof tiles are made properly with the correct material and color, to stringent testing to certify they meet Eagle's quality control standards to stacking, packaging and securing our roof tiles for transport to its next home, all in timely fashion.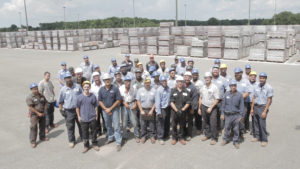 Grueling and strenuous in nature, our production teams' hard labor does not go unnoticed. These men and women are one of, if not the most important blocs of the company, and keeps our business going.
So, from all of us here at Eagle Roofing Products and on behalf of our business partners, thank you!  We would not be able to provide the best service and products in the industry without your hard work, dedication and positive spirits.