From the Old-World Renaissance to present day, clay roofing has been a timeless staple synonymous with aged civilizations to European architecture and more. However, with the new age comes new styles – and Eagle's concrete roof tiles continue to keep up with the times.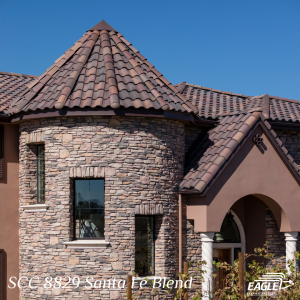 A more affordable and versatile option, concrete can emulate clay as well as wood shake, slate and other building materials. While there are many similarities between these two premium products, there are some notable differences to be aware of. No matter the time period or latest design trends, check out the below Venn Diagram to see how well concrete roof tile stacks up against clay.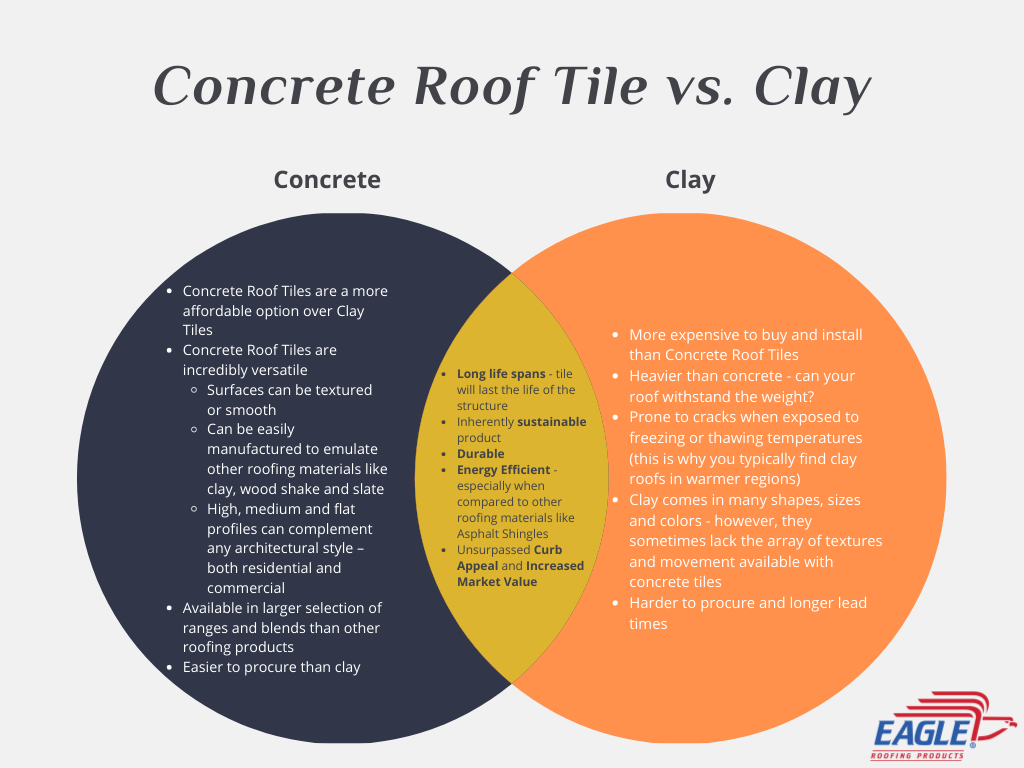 While clay tiles may be more commonly thought of when creating a long-lasting, beautiful roofscape, a concrete tile roof is proven to be just as aesthetically stunning and is the more cost-effective alternative.
To learn more about the features and benefits of tile, visit the Tile Roofing Industry Alliance (TRIA) website or contact your local Eagle Account Representative!