All roofs experience wear and tear over time, but it is important to keep an eye on conditions that can warrant an inspection by a licensed, insured and bonded professional. Depending on the type of roof material you have, different factors can affect the health and lifespan of this vital structural system. Maintaining the integrity of your roof covering is one of the smartest investments you can make and can prevent further costs for repairs to your building.
1. Nearing End of Lifespan
Not all roofs are created equal; depending on the product and quality, some have shorter lifespans than others. Asphalt shingle roofs, for instance, have an average lifespan of only 20 years, whereas an Eagle concrete tile roof will last 75 years or the life of the structure. If your roofscape is approaching the end of its serviceable lifespan, it may need an inspection to assess its condition and viability. Other aging components, like the underlayment and flashings, can also help determine if an upgrade is needed.
 
2. Impacted by Severe, Sustained Winds
Storms that consist of damaging high gusts are one of the most common causes of roof damage. While a properly installed Eagle concrete tile roof can survive the harshest weather, even withstanding sustained winds of up to 180mph, other roofing materials may not hold up. Wind speeds exceeding hurricane strength (74mph or above) can cause extensive disturbances to your roof covering. For instance, detached, cracked, curled and missing asphalt shingles can make way for more destruction to occur as further weather conditions develop.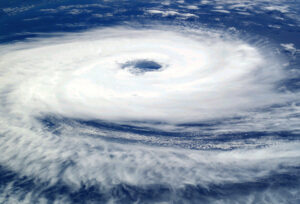 3. Missing or Damaged Roof Covering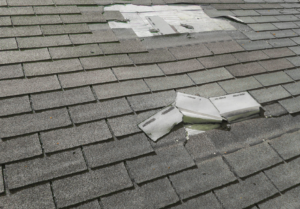 Over time, a roof may lose tiles or shingles, or experience things like granule loss or cracking. If it's a small, confined space, then most likely that area can be easily repaired. However, an excessive amount of damage can indicate your roof needs to be replaced. Open areas of broken or missing roof covering can be potential points of entry for animals and allow water to seep into the underlying layers of the roof.
4. Interior Water Damage
Interior water damage can be a major red flag that something is wrong with your roof. Consistent leaks, water accumulation in the attic, and ceiling or wall stains may be signs your roof is lacking integrity. While some leaks are an easy fix, the longer you wait, the more damage that can happen to the structure of your home and the roof itself due to dry rot, and even cause mold growth.
5. Exterior Water Damage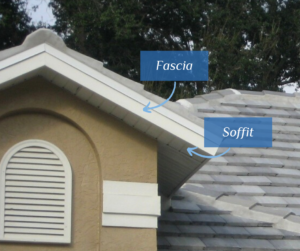 An impaired roof can cause water damage on the exterior of your structure as well. Water observed coming through soffits or causing them to deform warrants concern. Displaced, sagging, or deteriorating soffits, fascia, or gutters are also warning signs of a flawed roof and may lead to other issues within the building.

Don't wait—be proactive! If any of these conditions are present, have a licensed, insured and bonded roofing contractor perform an inspection. It is recommended that you get 2 to 3 estimates that include the scope of the work, pictures of all areas and damage, and a full breakdown of charges. Do not attempt to fix the roof yourself. Having your roof repaired or if it's past its expiration date, completely replaced can prevent larger expenses in the long run, such as repairing structural damage. We strongly advise that you consider signing up for an annual maintenance plan with a reputable roofing company so that they can address any subtle problems or visible defects, such as reinforcing leak-prone areas of the roofing system, in order to protect your most valuable investment.
For more information regarding roof replacements and the benefits of an Eagle concrete tile roof, contact your local Eagle Account Representative.